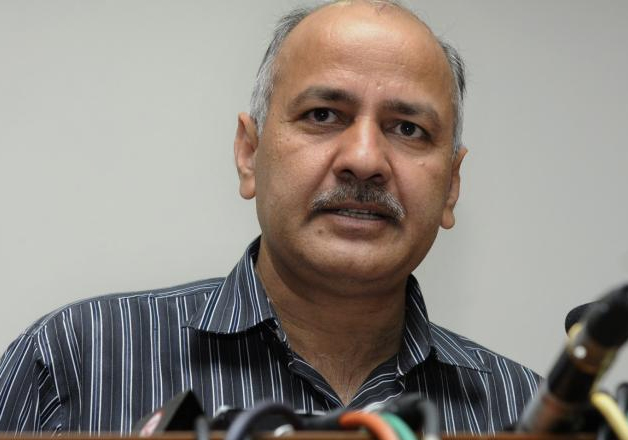 Delhi's Deputy Chief Minister Manish Sisodia has alleged that the central government is using the CBI to "implicate" Chief Minister Arvind Kejriwal in a false case and planning to "arrest" him.
Mr Sisodia added there was a growing feeling that after raiding Mr Kejriwal's office in December 2015 and Delhi Health Minister Satyendar Jain's office last month, the Central Bureau of Investigation (CBI) was preparing to raid his (Mr Sisodia) office too.
Referring to Mr Kejriwal's former Principal Secretary Rajendar Kumar's letter to Delhi Chief Secretary, he said: "The CBI was putting pressure on Mr Kumar during interrogation, repeatedly telling him to implicate Mr Kejriwal and that he (Mr Kumar) will be exonerated."
"The intention of the CBI was to pressurise Mr Kumar to name Mr Kejriwal as they were planning to raid Chief Minister's Office and arrest him (Mr Kejriwal)."
"It was the same set of people (CBI sleuths) who forced bureaucrat BK Bansal and his family to commit suicide," Mr Sisodia told reporters at his residence on Thursday.
He said the CBI was not focused on taking action against the corrupt and terror outfits but was concentrating all its energy in implicating Mr Kejriwal in a false case.
"Modiji, do whatever you want. Use CBI to arrest officers, MLAs, Ministers and even me and Kejriwal...but your countdown has started. People of Punjab, Uttar Pradesh and other states will teach you a lesson," Mr Sisodia warned.
Alleging harassment by the CBI, Rajendar Kumar on Thursday said he had sought voluntary retirement from the service and accused the agency of pressurising him to implicate the Chief Minister in the alleged wrongdoing he (Mr Kumar) is accused of.
The CBI denied the allegations as "absolutely baseless".
IANS inputs