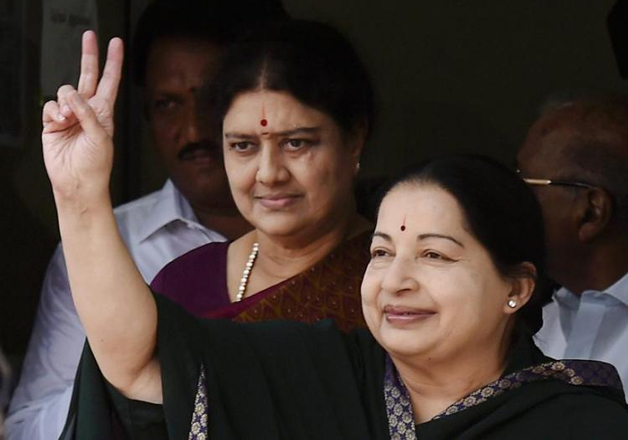 Amid talks who will step into Jayalalithaa's shoes, the late Tamil Nadu CM's close aide Sasikala Natarajan has warned her own close relatives, including siblings, to keep off the government and the AIADMK. 
According to a report in Times on India, Sasikala had on Wednesday convened a meeting of her relatives including a host of nephews and nieces at the deceased Poes garden residence. It was during that meeting, Sasikala asked them not interfere in the functioning of the party and the government.
The meeting took place in the backdrop of criticism that she invited from party colleagues by allowing family members to take centre stage at the funeral.
"She made a big mistake by allowing family members to take centre stage at the funeral," a party functionary told TOI.
Sasikala, the trusted companion of Jayalalithaa, a day later met Chief Minister O Panneerselvam, other ministers and party functionaries and directed them not to take instructions from her family members, the TOI report said quoting a source close to the family.
Sasikalaa will continue to live in the house, it said.
The TOI report further mentioned that during the Thursday meeting, partymen appealed to Sasikalaa to accept the post of the AIADMK General Secretary.
Some even wanted her to be the CM, the report said quoting a source. However, in an emotional speech, she turned down both saying she wanted to serve the people without the trappings of power. 
An AIADMK official said that Sasikalaa's move is seen as an attempt to quell any criticism and build a political image that will be acceptable to the people and the party.
Meanwhile, several rounds of parleys have already taken place between CM O Panneerselvam, his senior ministers and Sasikala, who holds no office in the government or the party, on who will be Jayalalithaa's successor.