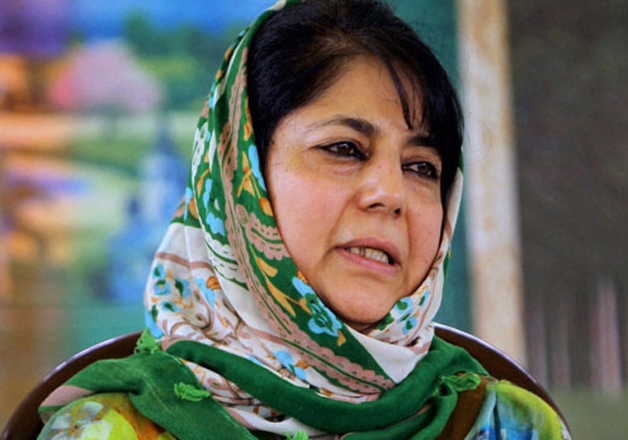 Jammu and Kashmir Chief Minister Mehbooba Mufti today said that guns cannot get justice and then went on to blame the 'national leadership' for all the problems the border state is facing today.
"Kashmiris do not wield guns, we do not resort to violence. The situation in Jammu and Kashmir today is because of problems in the nation's leadership. The mistakes have been made by all the political parties and leadership of the nation - starting from Jawaharlal Nehru," the CM said in her Independence Day speech here.
"Who is responsible for this? What can I do when despite having IIMs, IITs, students who have to study have gone blind," she said while referring to the use of pellet guns by Indian security forces.
"Encounters have taken place in the past and will continue to take place," the CM said, adding that, "But I don't understand what my government's fault was? (But ) I promise that action will be taken against police and security forces who went against my directions."
Remembering the efforts made my former prime minister Atal Bihari Vajpayee, she said, "We hoped that the effort was incomplete in AB Vajpayee's regime, would now be completed under PM Narendra Modi."
Kashmir has been rocked by violence since security forces killed Hizbul militant Burhan Wani on July 8. So far, 57 people including 55 civilians and two policemen have been killed in the ongoing violence. Over 3,500 people including security personnel have been injured during the unrest.
National flag falls from post when CM tries to unfurl it
Meanwhile, in a deeply embarrassing moment for CM Mufti, the national tricolor fell off the post as she hoisted it at Bakshi stadium here where the main Independence Day function of the state was held.
Mehbooba, who was hoisting the national flag as Chief Minister for the first time, pulled the string attached to the post only to see the tricolor fall from the post and land on the ground.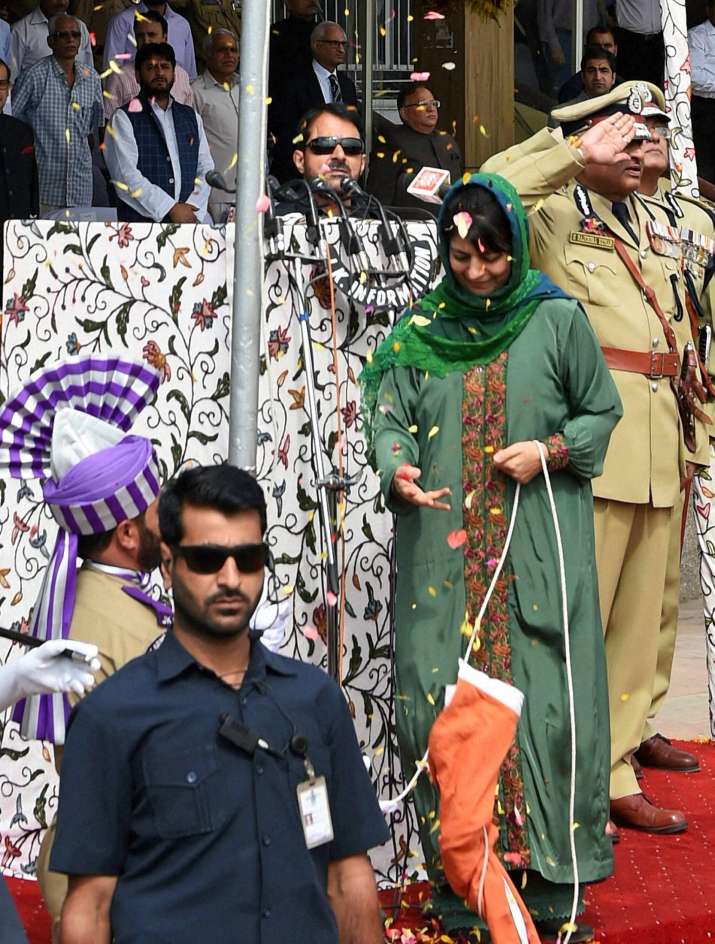 Amid the embarrassing situation, two personnel from the security detail of the Chief Minister held the flag in their hands till Mehbooba gave the ceremonial salute to the flag.
As Mehbooba left the stage for inspecting the contingents of the police and paramilitary forces, the security staff at the Bakshi Stadium hurriedly set the flag right and hoisted it atop the post.