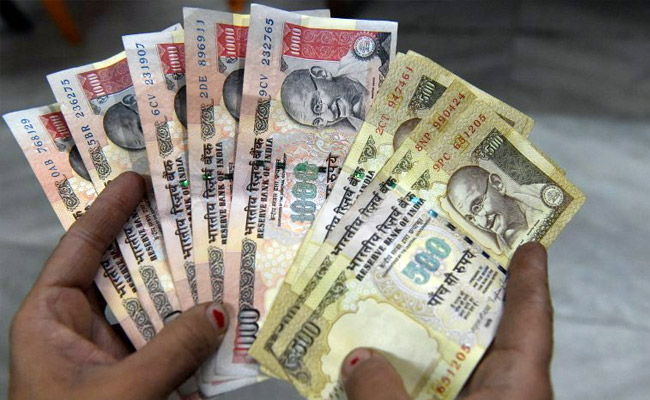 The government is not considering an extension to the deadline of December 30 for deposit of invalid Rs 500 and Rs 1,000 notes, the Rajya Sabha was informed today.  
In a statement made in the Upper House of Parliament, the government said there is sufficient cash available with Reserve Bank of India and banks, even as people queued up at banks to deposit old high value notes and withdraw new cash.  
"There is sufficient cash available with the Reserve Bank of India and banks. Circulation of notes in respect of Rs 100 has already been increased," Minister of State for Finance Arjun Ram Meghwal said in a written reply.
On whether the December 30 deadline will be extended, he said, "No such proposal for extension of deadline beyond December 30, 2016, is presently under consideration of the government." 
To cater to the requirements of rural areas, banks have been advised to supply notes of smaller denominations (Rs 100 and less), Meghwal added. 
As on November 8, the day demonetisation was announced, there were 1,716.50 crore pieces of Rs 500 and 685.80 crore Rs 1,000 notes in circulation. 
To another question, Minister of State for Finance Santosh Kumar Gangwar said RBI advises banks from time to time to enhance security arrangements at their branches and ATMs. 
This includes coverage of ATM sites by CCTVs and ensuring adequate training of security staff posted there. 
Banks have also been advised to review and strengthen the security arrangements in their branches/ATMs to deal with instances of robberies and risk perceptions emerging from such incidents. 
(With PTI inputs)