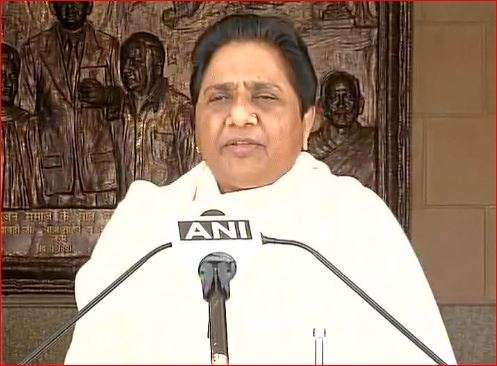 Launching a scathing attack on Amit Shah for his 'Kasab' remark, Bahujan Samaj Party (BSP) supremo Mayawati today said that the BJP chief was the 'biggest terrorist' in India.
"Aaj apne desh mein Amit Shah se bada yahan koi aur bhi Kasab arthaat atanki nahi ho sakta hai (There is no bigger Kasab-like terrorist than Amit Shah in India)," Mayawati said while addressing an election rally in Ambedkar Nagar. 
Mayawati blasted Amit Shah for coining a word like 'Kasab' to attack his political opponents and said that it reflected his cheap mindset. 
"Amit Shah ne jo apne virodhiyon ko Kasab ki arthaat atankiyon ki sangya di hai, wo inki ghatiya soch ko purn roop se darsata hai (Amit Shah's Kasab remark shows his low-level thinking)," Mayawati added. 
On Wednesday, Amit Shah had used 'KASAB' as an acronym to attack the Congress, Samajwadi Party and Bahujan Samaj Party (BSP).
 "Till UP doesn't rid of KASAB, it won't develop. 'Ka' stands for Congress, 'Sa' for Samajwadi, and 'B' for BSP. When the trio would be eliminated from Uttar Pradesh, then brothers and sisters, you will see how the state would climb the ladder of development," Shah said while addressing a rally in Chauri Chaura.