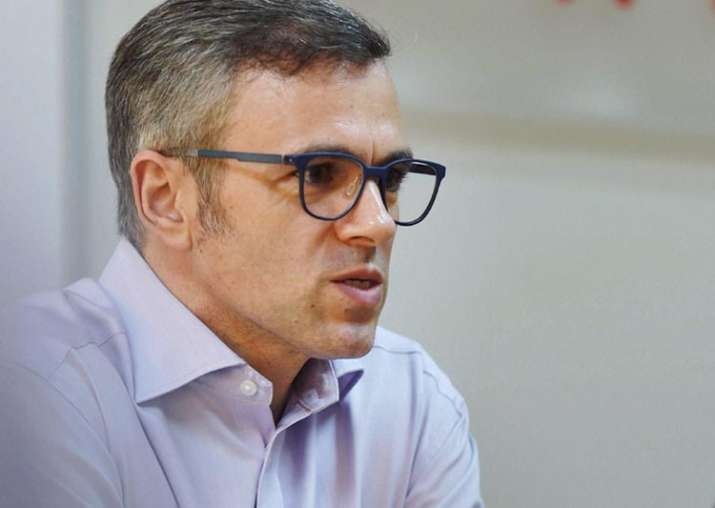 The Centre's decision not to resolve the "political issue" in Kashmir has worsened the situation in Jammu and Kashmir, former chief minister Omar Abdullah today said, stressing that military solutions cannot be used to fix a "political" problem. 
Abdullah, the working president of opposition National Conference (NC), alleged the Centre has also distanced itself from all promises of the state government's common minimum program – Agenda of the Alliance — formally and publicly. 
The BJP, the leading party at the Centre, is a partner in the ruling coalition government in J&K with the PDP. 
"While the central government's conscious decision to not engage with the political issue in Kashmir has worsened the situation in the state, the PDP-BJP government's complete and total failure has compounded the sense of unease and disaffection," he said.
"The PDP-BJP alliance has been in power for almost two and a half years now and they have not fulfilled even a single promise both parties made individually ahead of the elections and then also collectively as an alliance in their alleged 'Agenda of Alliance'," Abdullah added.
His remarks came during an event held at the party's head office 'Nawa-e-Subha' here to commemorate the death anniversaries of NC leaders Mirza Muhammad Afzal Beg and Khwaja Ghulam Mohuiddin Shah. 
The former chief minister said the sense of political uncertainty in J-K was "unprecedented" as the current state as well as the central government have created a very precarious situation due to complete lack of political engagement and initiative. 
"The central government should acknowledge the underlying political issue in Kashmir. No amount of development or economic packages could possibly compensate for a monumental failure to address the political issue," he said. 
"Kashmir is a political issue and has to be resolved politically as per the wishes and aspirations of the people. Military solutions cannot be used to resolve a political problem," he added. 
Abdullah said New Delhi should acknowledge the adverse implications of the status-quo in Kashmir and engage in sustained talks with stakeholders in J&K as well as the Government of Pakistan. 
"Continued hostility between the two neighbours on the Line of Control (LoC) and the International Border (IB) has a direct bearing on peace and stability in J&K," he said.