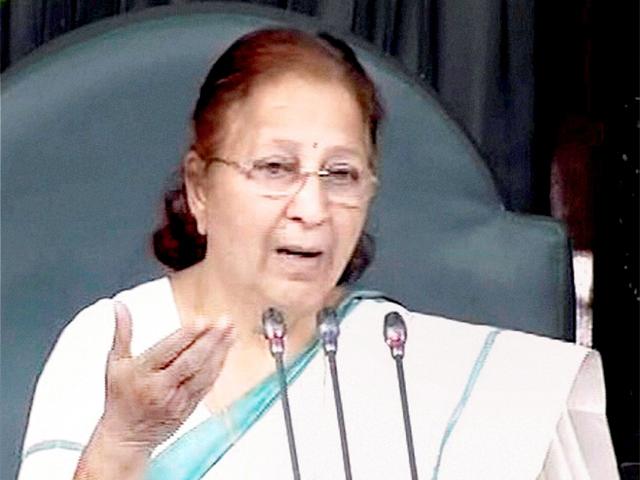 Peeved over the continuing noisy scenes in the Lok Sabha, Speaker Sumitra Mahajan today wondered whether the House was a school.
Immediately after the Question Hour, the House witnessed noisy scenes as several members started talking to each other.
Irritated with the noise, the Lok Sabha Speaker asked, "What is happening? Is this a school?"
The House had earlier witnessed complete order during the first hour of the business today when it took up questions relating to various ministries.
Prime Minister Narendra Modi was also present in the House during the entire Question Hour period.
When the Question Hour got over and the Prime Minister left, noisy scenes erupted immediately.
As it got difficult to continue with the business, Mahajan asked the MPs to remain silent and bring order in the House.
As the noise continued, the Speaker said "please, please, order in the House."
With the Speaker's remarks, order was restored and the noisy scenes ended.
(With PTI inputs)