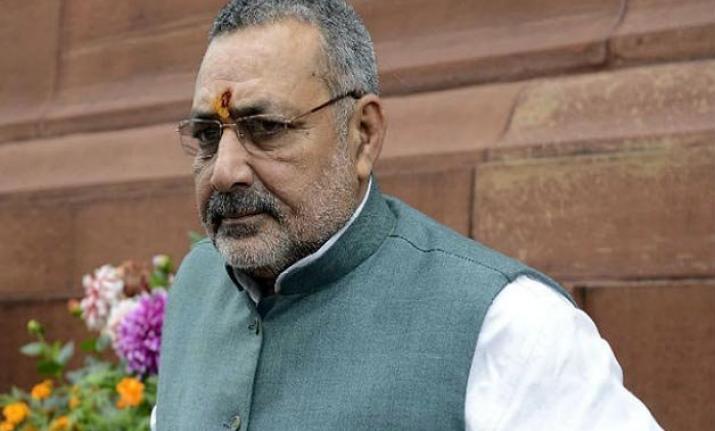 Day after the Bharatiya Janata Party (BJP) lost the Araria Lok Sabha seat to Rashtriya Janata Dal (RJD), Union Minister Giriraj Singh on Thursday stoked a controversy by saying that the district will become "a hub of terror".
Singh, who is known for making controversial remarks in the past, even said Araria in Bihar was not only a border area close to Nepal and Bangladesh, but has also given birth to "radical thinking". "This is not only a threat to Bihar but also to the country. It will be a hub of terror," he said.
In Araria, RJD's Sarfaraz Alam defeated his nearest BJP rival Pradip Kumar Singh by over 60,000 votes. 
Alam had crossed over from JD(U) to Lalu Prasad's party to contest the bypoll necessitated by the death of his father and RJD MP Mohammad Taslimuddin on September 17, 2017.