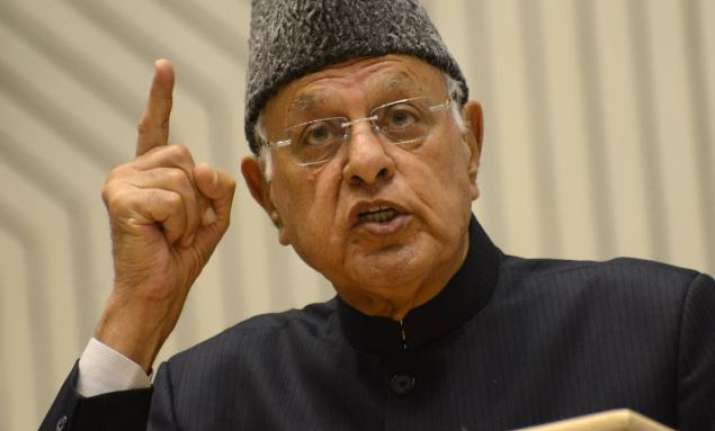 Former Jammu and Kashmir Chief Minister Farooq Abdullah has warned the central government against using excessive force in the state and said that dialogue must be initiated with Pakistan to bring peace and stability in the region.
He also accused successive central governments of betraying the people of Kashmir and not keeping their promises.
 "If successive governments in New Delhi would not have betrayed the people of Kashmir by not keeping their promise, the situation would not have come to prevailing passe," he said while addressing an election meeting on Thursday at Budgam in central Kashmir. 
Abdullah is contesting the upcoming bypolls from Srinagar parliamentary constituency. 
Stressing on the need for dialogue to resolve Kashmir issue, he cautioned the Centre against "excessive use of force and repression" against the people, saying "unless Kashmir is recognised as a political problem peace will remain elusive." 
"For lasting peace and stability, dialogue process needs to be initiated," he said, adding that Kashmir issue has been recognised at the international level and therefore, talks should be initiated with Pakistan and the people of Kashmir for judicious solution. 
He called for involving all stakeholders to find out a way forward so that the current spell of bloodshed is stopped.  
"Our heart bleeds when the blood of young man is spilled during broad daylight clash with the security forces.  Use of disproportionate force will take us nowhere.  There is need to understand that young people's urges and aspirations have to be met, who feel pushed to the wall," the NC leader said.
(With PTI inputs)