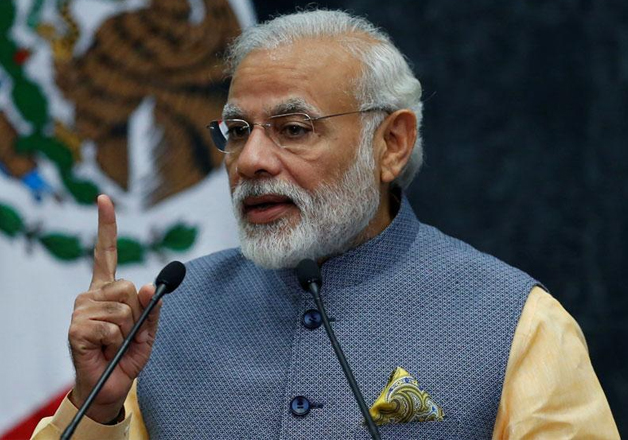 Prime Minister Narendra Modi today strongly defended the government's decision to demonetise high-value currency notes, saying this was 'just the beginning' of the government's fight against black money.
"Demonetisation is not the end but the beginning of our deep and continuous struggle against black money," he told BJP MPs at the party's Parliamentary Board here.
PM Modi further told his party MPs that the opposition is spreading misinformation and urged them to inform the public about the many benefits of the reform.
He said that his shock decision earlier this month was taken 'to help the poor'. 
The BJP Parliamentary Board also passed a resolution in favour of the decision to scrap Rs 500 and Rs 1,000 notes to fight black money. 
The resolution was moved by Home Minister Rajnath Singh, Union Minister Venkaiah Naidu told reporters after the meet.
"BJP Parliamentary Party passes unanimous resolution congratulating Prime Minister Narendra Modi for his 'great crusade' against blackmoney and corruption," Naidu said.
The minister also targeted the opposition parties for their stand against the government's move. "Parties have to choose whether they want to stand by the government and the people, or support the interests of black money hoarders," Naidu added.
The BJP bigwigs also urged MPs to effectively counter the opposition's criticism and question their intent to fight black money and corruption. 
Reiterating that the government was ready to hold a discussion on the demonetisation, Union Finance Minister Arun Jaitley said, "The whole country welcomed the step taken to curb the black money... We are ready to hold discussion on demonetisation. It was a major step and it required courage by the government to go ahead with it." 
He also termed the November 8 decision a historic step ands said that 'it will benefit country in the long run'.
The currency ban has stalled Parliament since the Winter Session began last week with opposition parties demanding debate under a rule that entails voting, and has demanded that Prime Minister be in the House.
The government has, however, said that it wanted to discuss it under Rule 193, which does not entail voting, and that the Prime Minister will not speak and instead the minister concerned or any other person on behalf of the government will reply. 
Meanwhile, the opposition parties have decided to further escalate attack on the Modi government over demonetisation. PTI reported that opposition is planning to hold a sit-in outside Parliament on Wednesday.