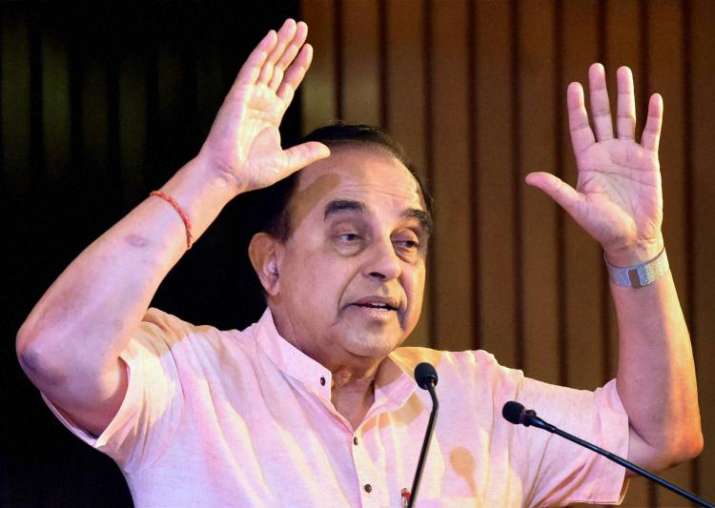 Senior BJP leader Subramanian Swamy today said that his party will pass a legislation in Parliament for the construction of Ram temple in Ayodhya if a compromise is not reached on this dispute.
Swamy, however, added that the BJP will pass the resolution after attaining majority in the Upper House of the Parliament. 
Swamy also lauded Chief Justice of India JS Kehar for offering to mediate between the two parties for reaching an out-of-court settlement.  
He also slammed the section of the Muslim community that turned down the CJI's advice.
"The Supreme Court has said that why didn't you find a compromise and the fact that the Chief Justice said that he is ready to mediate. That was a noble gesture on the part of the Supreme Court but the Muslim parties they all have turned it down," Swamy said. 
"And this is quite shocking. Because there is a question that has to be settled that once of time there was a temple and that was demolished and then a Masjid was built on it. Archaeological Survey of India has confirmed it," he added.
He also said that his party was not opposed to construction of a mosque provided it is not built on the disputed spot.
"We are not opposing the idea of building a Masjid but not on the same spot, as it was the same spot where Ram was born. Is there a spot that they can accept, that's the compromise? This can work. But if they want to argue in the court that is also fine," Swamy said. 
"We otherwise have other options. The Bharatiya Janata Party ( BJP) by next year will have majority in Rajya Sabha and then we can pass a legislation. And then the Muslim community will not have any Masjid to show for it," he added.
The Supreme Court on Tuesday asked the concerned parties in Ram Mandir-Babri Masjid dispute to sit together and  arrive at an out-of-court settlement.