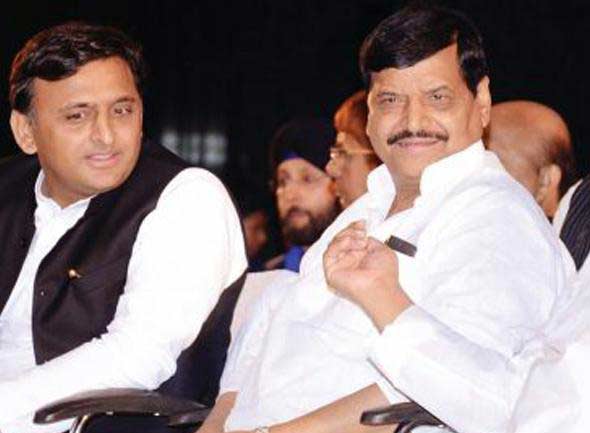 Uttar Pradesh Chief Minister Akhilesh Yadav on Friday hinted that the ongoing feud in the Samajwadi Party may have been the result of infighting in the party over ticket distribution for the upcoming Assembly polls.  
"I will give back everything but then I should have the authority to distribute tickets. This is not a test only for the party, this is also a test for the government," Akhilesh told India TV when asked if he would return portfolios of Shivpal Yadav which he took away a few days ago. 
"I will return his departments, but you are not talking about what I have lost," Akhilesh said while replying to India TV Editor-in-Chief Rajat Sharma's questions. 
Replying to a question if he would give back posts and portfolios he had taken away, he said he would give anything if someone asks him humbly.  
Akhilesh, who is at the loggerheads with his uncle Shivpal Yadav, said that he was even ready to abdicate the chair of Chief Minister but it depends on the person asking for it.  
Appearing at India TV conclave Chunav Manch in Lucknow, the Uttar Pradesh Chief Minister also said that he was ready to comply with SP Supremeo Mulayam Singh Yadav's instruction to reinstate sacked minister Gayatri Prajapati.  
Akhilesh rubbished the reports that he is behind the fight within the 'first family' of the state. 
In a late night development on Thursday, Shivpal Yadav had resigned from the post of UP state unit president and also from the UP government led by Akhilesh Yadav.  
The entire episode was triggered after Akhilesh Yadav had sacked two ministers -- Gayatri Prajapati (Mining) and Rajkishore Singh (Panchayati Raj) -- considered close to Mulayam Singh and Shivpal Yadav on Monday. 
Akhilesh also removed Chief Secretary Deepak Singhal, who was also known to be close to Shivpal Yadav, on Tuesday. Akhilesh was then removed as state party chief and replaced by uncle Shivpal Yadav. Akhilesh in turn divested Shivpal of plum portfolios in the state cabinet.