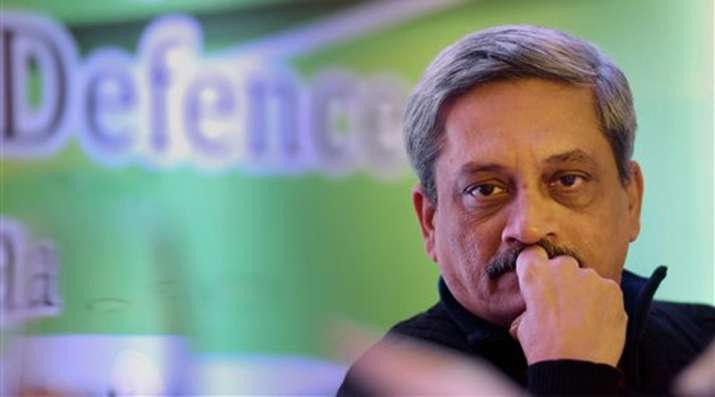 In a clarification over a comment on Bollywood superstar Aamir Khan, Defence Minister Manohar Parrikar said he didn't point out his remarks at anyone specifically.
After withdrawing heavy flak over what was an obvious swipe on Mr Perfectionist, the Minister said, "I'm just saying that we should mount pressure, verbally condemn people who speak against nation. I didn't specifically pointed out at anyone."
In his earlier statement, Parrikar slammed Bollywood superstar without naming him and said the lesson should be taught to those who speaks against the country in the same way that an "actor" and an "online trading company" were taught.
"One actor had said that his wife wants to live out of India. It was an arrogant statement. If I am poor and my house is small, I will still love my house and always dream to make a bungalow out of it," he said, without naming Khan.
In November last year, the "PK" actor had joined the chorus against growing atmosphere of "intolerance", saying he was "alarmed" by the number of incidents with his wife Kiran Rao even suggesting that they leave the country.