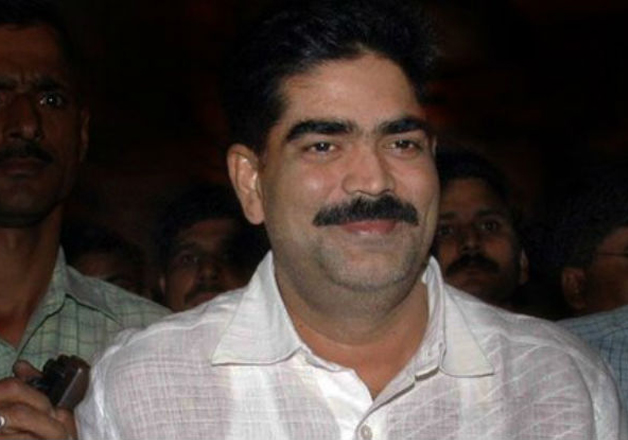 Former Rashtriya Janata Dal (RJD) MP Mohammad Shahabuddin walked out of prison last week on bail after 11 years with much fanfare after the Patna High Court granted him bail in the Rajiv Roshan murder case. 
The 49-year-old 'Bahubali', a term used to describe criminals-turned-politicians in Bihar, is known for his muscle power. From a normal activist to a politician, Shahabuddin's rise in the political corridors brought him a stature of his own. 
A four-time MP from Siwan and two-time MLA in the Bihar Legislative Assembly, Shahabuddin still has more than 35 cases against him, including cases of murder. Rajiv Roshan, whose murder is at the centre of the case, was killed in Siwan in June 2014. Ironically, the Siwan police could not begin trial in the two years since. It was only the absence of bail in this case that had been keeping Shahabuddin in jail.
This gangster-turned-politician in a way epitomised the 'jungle raj' jibe that saw Nitish Kumar storm to power with a thumping majority, beating his now coalition partner Lalu Prasad Yadav.
India TV brings to you 10 facts about one of the most powerful criminal-politicians in the state: 
1. The RJD strongman started his career as a low-key worker in the Janata Dal youth wing under Lalu Prasad Yadav in early 90s. He won the 1990 and 1995 elections to the Vidhan Sabha from Siwan. He was elected to the Lok Sabha in 1996 on the JD ticket. 
2. In 1997, a new political party Rashtriya Janata Dal (RJD) was formed under the leadership of Lalu Prasad Yadav and he was one of Lalu's trusted generals. The first criminal case against Shahabuddin was filed in 1986. Since then, he has accumulated an extensive criminal record.
3. He faces around 40 criminal cases lodged against him of which a dozen are in trial stage. Shahabuddin was in jail since November 2005 after he was arrested from his official MP's residence in New Delhi by a joint team of Bihar and Delhi Police, in connection with various cases, including murder, kidnapping, theft, violation of the foreign exchange Act and treason. 
4. Shahabuddin was sentenced to life imprisonment in December 2015 by a Siwan court in connection with the kidnapping-cum-murder of brothers Girish and Satish, who were doused in acid. The case had hit the headlines in August 2004 when Girish, Satish and their third brother Rajiv Roshan -- sons of Siwan businessman Chandra Keshwar Prasad – were picked up by the henchmen of Shahabuddin and taken to his native village Pratappur, where they were given an acid bath.
5. He was convicted for the first time on May 8, 2007, on charges of abduction and killing of CPI(ML) worker Chhote Lal Gupta in February 1999. His name also figured in the murder of former JNU president Chandrashekhar, who was shot dead in Siwan on March 31, 1997.
6. It is said that during RJD's 15-year rule in Bihar, Shahabuddin ran a parallel administration in Siwan. He held Kangaroo courts to decide disputes in the district. It is also said that not a single poster of any opposition leader was visible when he contested elections. Besides, he also decided the fees doctors could charge from patients. 
7. He is also charged with opening fire on the SP of Siwan. The Bihar and UP police fought a gunbattle with him and his men in his native village, leading to the death of 10 persons, including two policemen.
8. In 2004, he managed to contest election from Siwan comfortably. In 2003, eight months before the general election, he was arrested in connection with Chhote Lal Gupta abduction and killing case. Instead of staying in prison, he managed to get himself shifted to the Siwan hospital on medical grounds. 
9. Five years later, in the 2009 general elections, he was, however, barred from contesting the elections. The RJD then had put up his wife Hena Shahab from Siwan constituency, but his long-time opponent Om Prakash Yadav defeated her by massive vote margin.
10. In the last 10 years, Shahabuddin was twice transferred out of Siwan jail, for a few months each time, to the Bhagalpur and Gaya jails.