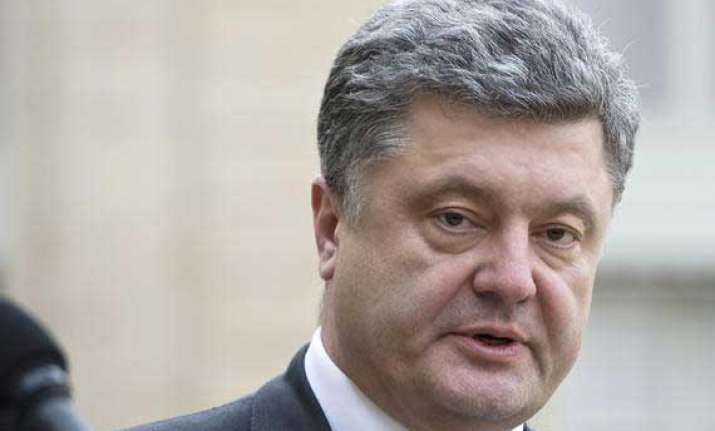 Kiev: Ukrainian President Petro Poroshenko dissolved Parliament on Monday and called for early elections on October 26, as tensions were still running high in eastern Ukraine amid fighting between government forces and separatists.
"We must begin purification from the highest legislative body. The current composition of parliament (the Verkhovna Rada) has been the mainstay of (former president Viktor) Yanukovych for the one and half years," the Presidential press service quoted him as saying.
Many lawmakers were 'direct sponsors and accomplices or at least sympathizers' of separatists, and they were to blame for the 'dictatorial laws' that killed pro-European activists during the protests last year, he said.
Noting that the 2012 election was neither fair nor democratic, Poroshenko said, "Corruption, unemployment and poverty cause no less damage than 'Grad' (rocket system) or 'Buk' (anti-aircraft system)."
The society has changed so fast that Members of Parliament could reflect the historical development, he added.
Amid constant clashes in southeastern Ukrainian regions of Lugansk and Donetsk, Poroshenko said the military gain in those regions and successful parliamentary reformation were "interrelated processes".
"Thus, early parliamentary elections are part of my peace plan," he said.
The lawmakers will assume their responsibility until the new parliament is elected, he said. Arseniy Yatsenyuk will remain in a caretaker role until his successor is installed. He has become prime minister since Feb after the ouster of former president Viktor Yanukovych.
Military clashes between governmental troops and pro-independence militias have killed more than 2,000 people in Ukraine since March, with hundreds of thousands of others displaced.