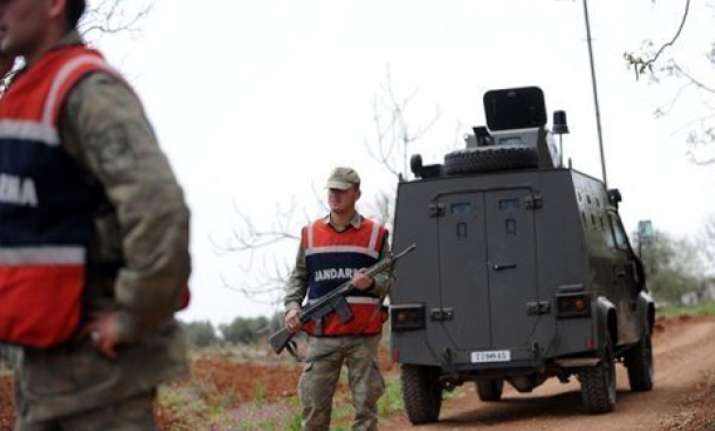 Istanbul, Jun 28: Turkey has sent missile batteries, tanks and troops to the border with Syria as a "security corridor", almost a week after the Syrian downing of a Turkish military jet, media reports said today.
There was no official confirmation of the military moves, which came after Turkey warned branded its former ally as a "clear and imminent threat" following Friday's attack over the Mediterranean.
About 30 military vehicles accompanied by a truck towing missile batteries left a base in the southeastern province of Hatay for the border, about 50 kilometres (30 miles) away, the Milliyet newspaper reported.
Footage aired on state-run TRT showed dozens of military vehicles loaded with army personnel, reportedly on the move for the volatile border, in a convoy that included low altitude air defence systems and anti-aircraft guns.  Taraf newspaper, citing unnamed sources, said the deployments represented the establishment of a "de facto security corridor" on Turkish soil.
The moves follow the downing of a Turkish Phantom F-4 jet by Syrian fire over the eastern Mediterranean on Friday in what Prime Minister Recep Tayyip Erdogan said was a "heinous attack".
Erdogan vowed Tuesday that any hostile Syrian movement towards the border would be "treated as a military target," hinting at a harsher retaliation for any future border violations.
Turkey has described Syria as a "a clear and imminent threat" but Erdogan said Wednesday that Ankara had no intention of attacking its neighbour.
In a separate deployment, several trucks loaded with armoured tanks were sent to the frontier in the province of Sanliurfa after a Kurdish rebel flag was hoisted in a Syrian village just across the border, provincial media said.