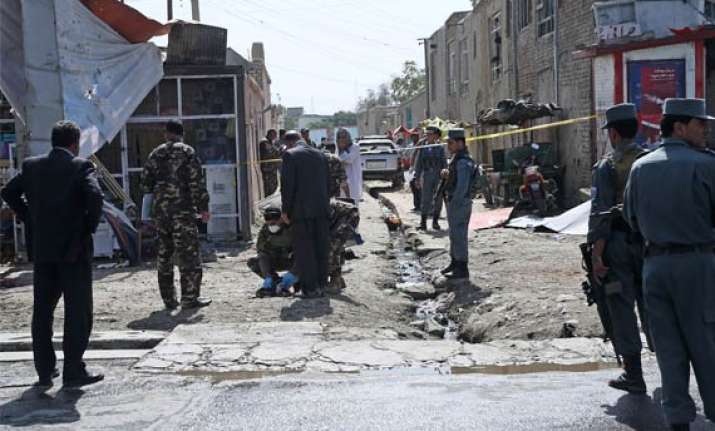 Kabul: As Ashraf Ghani was being sworn in as Afghanistan's new President today, two bomb explosion by the Taliban took place near Kabul airport. The suicide attack killed at least four people and injured at least eight others.
Some eyewitnesses to the attack revealed the horrifying incident.
"I was inside my shop when the suicide attack happened here. That is all I know. In the suicide attack a number of people were killed and wounded." said Mohammad Fateh, an eyewitness.
"Wounded victims were everywhere. Wounded victims were lying there and here near my shop." said another eyewitness.
Ghani has replaced Hamid Karzai in the country's first democratic transfer of power since the 2001 US-led invasion toppled the Taliban.
According to a report, a few hours before the swearing-in ceremony, Kabul witnessed another blast but no one was injured.
Earlier in the day, Taliban killed 10 people in Paktai province to remind the new government of the security challenges they were to face.