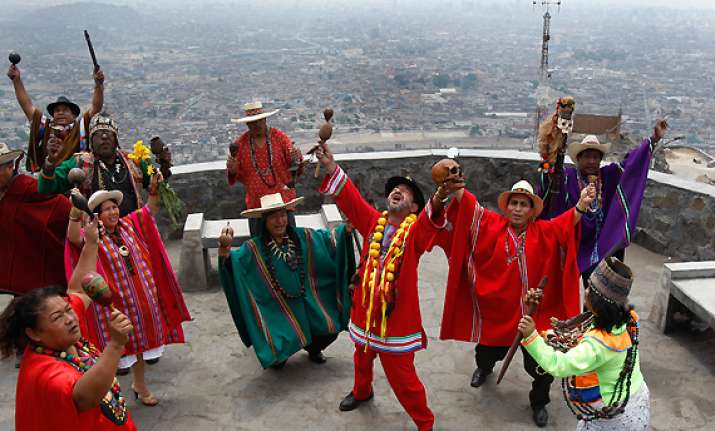 Peru, Dec 30: Shamans gathered in the Peruvian capital Lima on Thursday to perform spiritual rituals to "counteract" the feared Mayan prophecies of the end of the world in 2012.

The shamans, dressed in traditional Amazonian and Andean outfits, summoned the ancient Inca gods to ask them to change the prophecies that many think signal the end of the world on December 21, 2012.

"This is not going to happen, to those who think that way to spread panic, (we say) no, the world is not going to end. The bad things, hatred, revenge, rage are ending. And a new spiritual world of peace and love will be starting," said Juan Osco a shaman from the Andes.

In a traditional ritual performed using coca leaves, flowers, and incense the shamans sent positive omens to world leaders from United States President Barack Obama to new North Korean leader Kim Jong Un.

The shamans also predicted that Argentina's President Cristina Fernandez and Venezuelan President Hugo Chavez would win their battle against cancer.

In Peru the use of witches, shamans, and clairvoyants is common and has been used since the time of the Incas in order to predict the future.