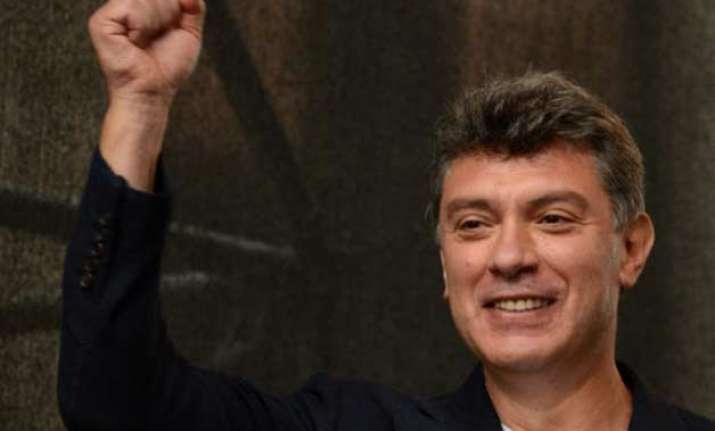 Moscow: Russian opposition leader Boris Nemtsov was shot and killed near Moscow's city centre on Friday night, according to law enforcement agencies.
"An unknown person killed Nemtsov with four shots using a handgun on the slope near St. Basil's Cathedral in the Red Square," Tass quoted a law enforcement spokesperson as saying.
"An investigative team is working at the site," the spokesperson said, adding that the manhunt of the murderer is underway.
Anatoly Yakunin, head of Moscow City Department of the interior ministry, was headed to the murder site and Russian Interior Minister Vladimir Kolokoltsev was also informed about Nemtsov's murder.
Kremlin spokesperson Dmitry Peskov said that President Vladimir Putin was "immediately informed of the murder" and "instructed the Investigative Committee, interior ministry and federal security service to establish an investigative group."
"The head of state personally controls the investigation course," Peskov said. "Putin noted that the violent murder indicates a contract killing and is purely provocative."
The incident happened almost a day before the opposition anti-crisis march "Spring", which is planned March 1.
As an outspoken critic of Putin, Nemtsov had once served as Russia's deputy premier.