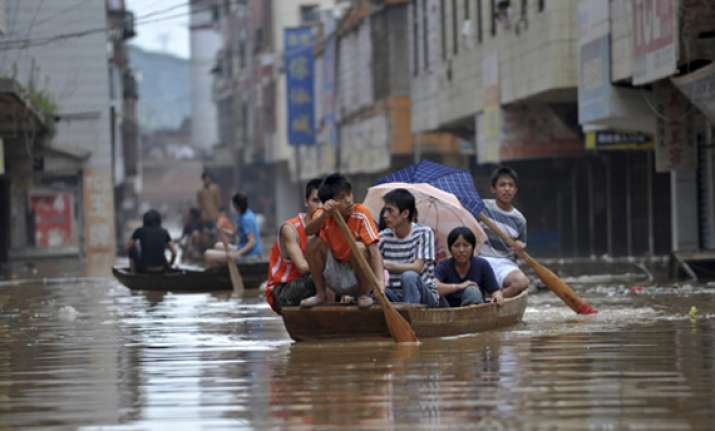 Liaoning: Liaoning Province officials have stepped up rescue efforts as the northeastern Chinese region has been hit by some of the worst flooding in decades this summer.
In Qingyuan County, this summer's flooding has damaged roads and houses, affecting some 316,000 people by Aug. 17. Some villages have lost contact with the outside world.
Local transportation management officials sent rescue helicopters to the affected villages Sunday, and rescuers were dispatched to flood-hit villages to provide much needed relief and collect information regarding flood zones.
The railroad bed of the Shenyang-Jilin Railway has been flooded, rescuers reported.
Meanwhile, soldiers and reservists from the Liaoning Provincial Military Area Command (MAC) have been dispatched to Xinbin County in Fushun City for flood relief operations as well.
Trapped workers and residents were evacuated by soldiers during operations, while food supplies were sent to Nankouqian Township, one of worst-hit areas in Xinbin County, via two helicopters on Sunday afternoon.
Government officials have reported that 15 villages in the county have been affected by the flooding.