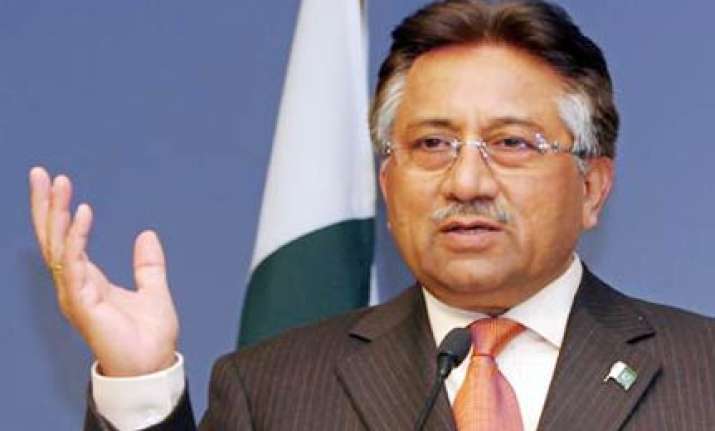 Islamabad, Feb 13: Pakistan's Federal Investigation Agency will seek the extradition of former President Pervez Musharraf after his refusal to appear before an anti-terrorism court on charges that he failed to provide adequate security to slain former premier Benazir Bhutto.
"We have decided to write to the Home Secretary of the UK for General Musharraf's extradition," an unnamed senior FIA official was quoted as saying by The Express Tribune newspaper.
The decision was made at a meeting chaired yesterday by Interior Minister Rehman Malik, the report said. An anti-terrorism court in Rawalpindi yesterday issued
a warrant for the arrest of Musharraf after the special prosecutor handling the case alleged that he had not cooperated with the investigation into Bhutto's assassination.
Pakistan and Britain do not have a formal extradition treaty, which is likely to make the process complicated, said legal expert Salman Akram Raja.
Any extradition request will depend on relevant British laws, he said. Musharraf's legal advisor Muhammad Ali Saif told PTI there was "no possibility" of the former military ruler appearing in court despite the warrant.
He also challenged the allegations levelled against Musharraf. The FIA earlier named Musharraf as an "absconder", saying he had failed to cooperate with investigators.
Musharraf was accused of failing to provide adequate security to Bhutto after she returned to Pakistan from self-exile in October 2007.
Bhutto was killed by a suicide attacker in Rawalpindi two months later. Investigators have also alleged that two police officers, who were recently arrested for negligence in providing security to Bhutto, were acting on Musharraf's instructions.
The prosecution is also dealing with a change of the head of the team investigating Bhutto's killing. The Interior Minister has appointed FIA Director Wajid Zia as the new head of the team. Khalid Qureshi, the former head, will join a course at the Lahore Staff College this week.
However, some observers believe the government was unhappy with Qureshi because he implicated Musharraf without taking the Interior Minister on board and revealed his
findings in court, The Express Tribune reported.
The observers criticised the Interior Minister's decision to appoint a junior official to head the investigation, saying it might slow down the momentum of the
probe.  PTI