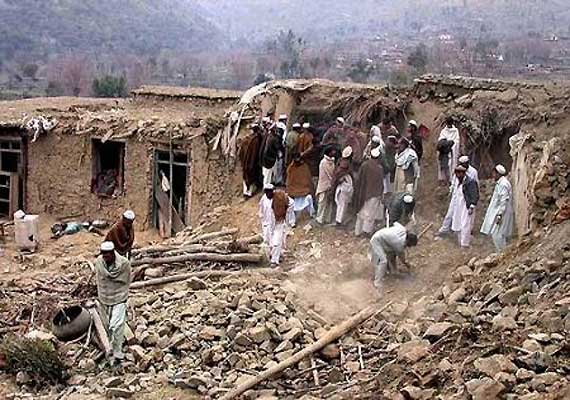 Kabul, Aug 25: A NATO airstrike in eastern Afghanistan targeting a group of insurgents near the Pakistani border killed at least 12 militants, the international military coalition said.
Pakistani intelligence and Afghan officials said Mullah Dadullah, the self-proclaimed leader of the Pakistani Taliban in Pakistan's Bajur tribal area was also killed, although they offered conflicting reports on the exact location of yesterday's strike.
NATO could not confirm that a senior militant had been killed. Coalition spokesman Maj. Adam Wojack said the attack took place late last afternoon in Kunar province near the Pakistan border, killing 12 militants.
Conflicting reports out of the rugged and remote regions along the Afghan-Pakistan border are common shortly after an attack.
Kunar provincial official Aslam Gul Mujahid said the airstrike killed 20 people, including Dadullah.
Pakistani intelligence officials said Dadullah and 19 others were killed, but they said the airstrike took place in Pakistan's Bajur region, just across the border from Kunar.  
The Pakistani intelligence officials, who spoke on condition of anonymity, said the strike occurred after a cross-border attack by Pakistani Taliban militants who came from Afghanistan.
Jahangir Azam Khattak, a local Pakistani government official, said dozens of militants attacked a Pakistani post manned by anti-Taliban militiamen in the Salarzai area of Bajur. He said six militants were killed and four tribesmen were wounded.
It was unclear whether Pakistani and coalition officials coordinated the strike or whether NATO fired on the militants after noticing activity on the border.