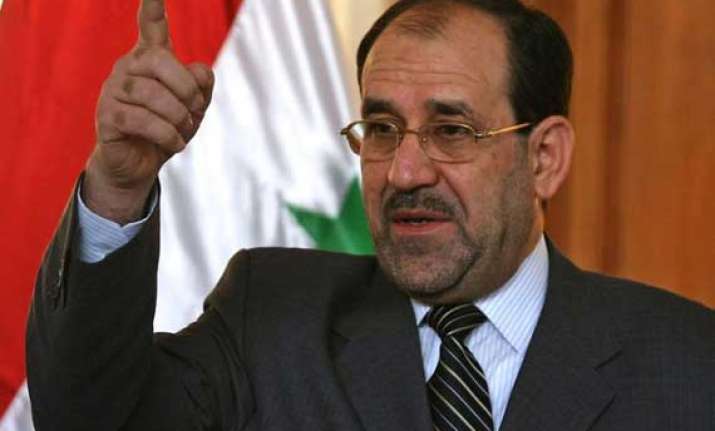 Baghdad: Iraq's outgoing Prime Minister Nouri al-Maliki called on the political blocs to decrease their demands and hepl form the government lead by Haider al-Abadi.
"Some of the blocs' demands are violating the constitution and others need time to be executed. Increasing the demands are hindering the formation of the next government," MENA news agency quoted Maliki as saying in his weekly statement on Wednesday.
Al-Maliki stepped down amid pressure from jihadist groups in the northern region of the country.
Critics say Al-Maliki, a Shia, has precipitated the current crisis through sectarian policies. Sunnis, Kurds and even fellow Shia have urged him to leave office.