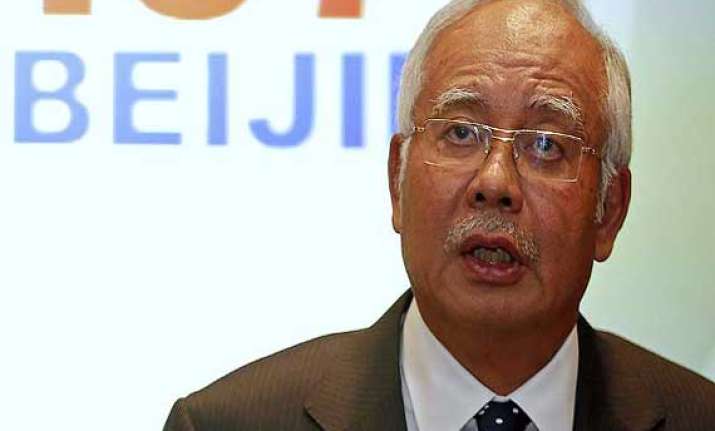 Kuala Lumpur: Prime Minister Najib Razak has admitted that Malaysia "did not get everything right" in the first few days of MH370's disappearance and called for implementing real-time tracking of airliners, as the search for the crashed jet was hampered by technical troubles today.
"In the passage of time, I believe Malaysia will be credited for doing its best under near-impossible circumstances.
It is no small feat for a country the size of ours to overcome diplomatic and military sensitivities and bring 26 different countries together to conduct one of the world's largest peacetime search operations," Najib wrote in an article in the Wall Street Journal.
"But we did not get everything right. In the first few days after the plane disappeared, we were so focused on trying to find the aircraft that we did not prioritise our communications," he wrote, candidly admitting Malaysia's missteps in the first few days of the search for Flight MH370.