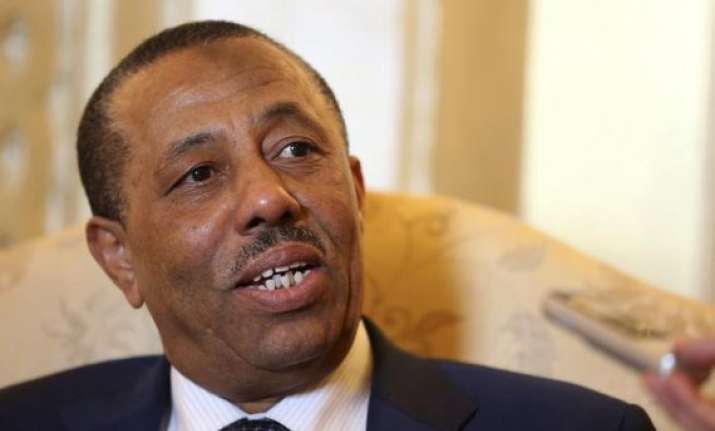 Tripoli: Egypt will provide more help to Libya's government to fight terrorism and curb the Islamist insurgents, Libya's Prime Minister Abdullah Thinni announced in Cairo on Wednesday.
Thinni and his ministerial delegation arrived in Cairo Wednesday and held talk with the Egyptian leaders. After the meeting, Thinni announced that the two countries has decided to have a deeper security cooperation, Xinhua reported.
Libya's prime minister said Egypt has agreed to train Libya's pro-government forces who have been battling against the rival Islamist armed groups.
He also expressed deep concerns over Islamist militants controlling most parts of Libya.
"Terrorism must be faced with strength and power. It requires building and training armies capable of confronting these terrorists," said Thinni.
Libya has witnessed growing waves of violence since the 2011 turmoil that toppled the country's former leader Muammar Gaddafi. Over the past few months, violence flared up in different cities in Libya since the Islamist militants has mounted deadly attacks on pro-secular militias as well as national armies.
Meanwhile, Egyptian President Abdel-Fattah al-Sisi confirmed that Egypt is stepping up efforts against Islamist insurgents in both countries.