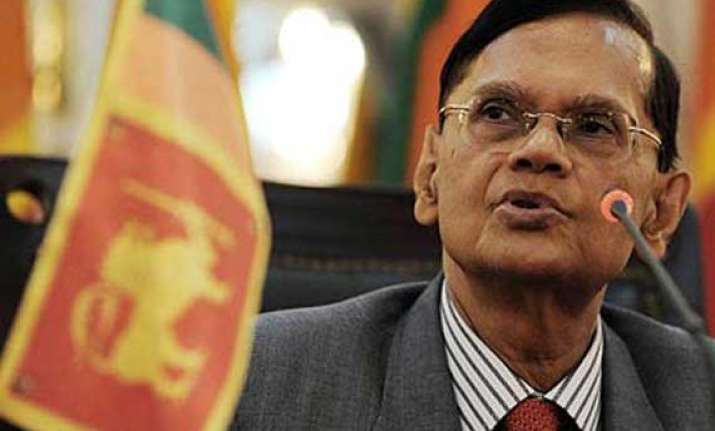 Colombo: Sri Lanka today said it had made it clear to Prime Minister Narendra Modi that devolving police powers to the provinces, including the Tamil-dominated areas, was not possible saying "it has nothing to do with ethnic considerations".
G L Peiris, the external affairs minister, was speaking in parliament today apprising the house on the bilateral talks between India and Sri Lanka held in New Delhi last week when President Mahinda Rajapaksa attended the swearing-in of Modi.Peiris said the talks between Rajapaksa and Modi had covered a wide range of issues.
"Prime Minister Modi's vision for the future of SAARC, expansion of economic and the issue of fishermen were the main topics", Peiris said.
"During our talks on constitutional matters, we explained our position," Peiris said adding that the Indian side was told that the thirteenth amendment to the Sri Lankan constitution has been part of the statutes for over a quarter
of a century.