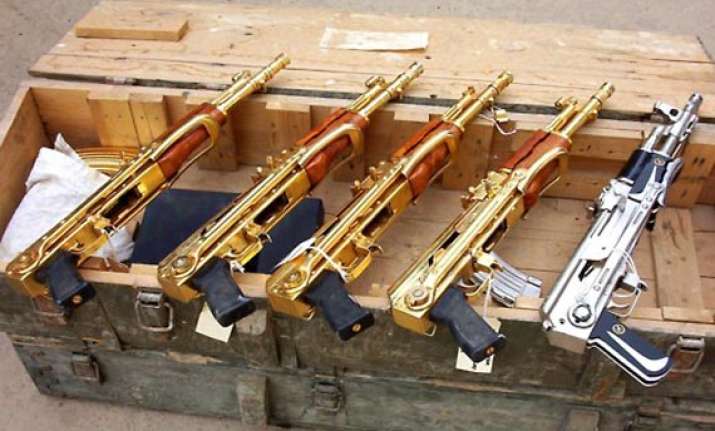 New Delhi: The Iraqi dictator Saddam Hussein is known for being a maverick and a tyrant. He has killed, maimed and bombed tens of thousands of his own people.
In the high days of Hussein's Baathist Iraq, he handed out assault rifles as gifts. Saddam's limited-edition rifles were plated in chrome and sometimes in gold, and awarded like trophies and banquet favors to the party elite.
After he slipped off into hiding ahead of the invading American tanks and his eventual execution, many of these rifles remained behind.
Here is the collection of his golden guns on display: