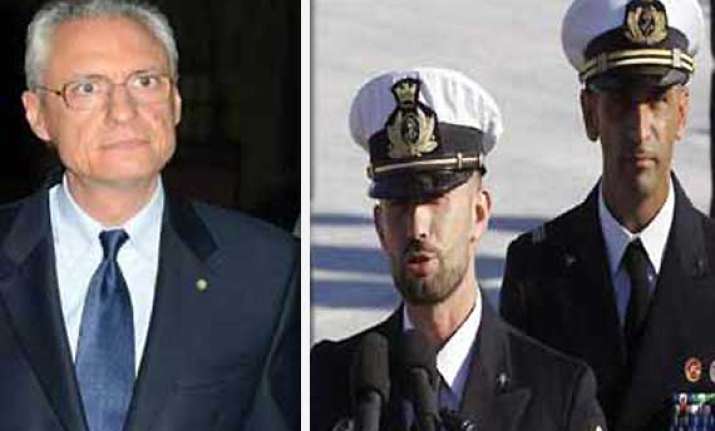 New Delhi: Italy today recalled its ambassador to India in reaction to India's Supreme Court delaying its ruling by another week on charges against two Italian marines accused of shooting two Indian fishermen.
Ambassador Daniele Mancini will return to Italy immediately for consultations, the foreign ministry said in a statement, condemning a new and unacceptable delay by the Indian Supreme Court.
"The Italian government has decided the immediate recall to Rome for consultations of the ambassador to New Delhi, Daniele Mancini," Foreign Minister Emma Bonino says.
"Given the further, unacceptable postponement this morning by the Indian Supreme Court ... and India's manifest incapacity to handle the affair, Italy will continue and intensify its efforts for the recognition of its rights as a sovereign country in conformity with international law," Bonino says.
"Italy's main objective remains to secure the return home as soon as possible of the two marines," she says.