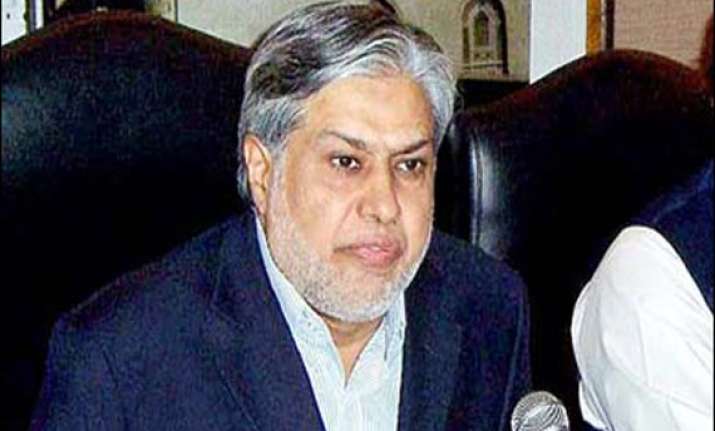 Islambad, Jun 5 : Senior PML-N leader Ishaq Dar has been named Pakistan's new finance minister, according to a list of portfolios of the new federal cabinet circulated last night.
Senior PML-N leaders Chaudhary Nisar, Ahsan Iqbal, Khurram Dastigir and Shahid Khaqan Abbasi and PML-F's Saduruddin Rashadi will also be handling major portfolios.
Following are some of the names with portfolios from the list:
Ishaq Dar for Finance, Chaudhary Nisar for Interior Minister; Pervez Rashid for Information Minister; Khurram Dastagir for Trade Minister; Murtaza Jatoi as Minister for Overseas Pakistanis, Ahsan Iqbal as IT Minister, Zahid Hamid for Law Minister; Shahid Khaqan Abbasi for Minister of Petroleum and Natural Resources, Sadaruddin Rashdi for Minister for development, Sardar Yousuf for Minister of Food Security and Kamran Michael for Minister for Minority Affairs.
The names of Tariq Fazl Chaudhry, Anusha Rehman and Saira Afzal are also on the list of federal ministers.
Tariq Fatemi's name is there as adviser on foreign affairs.
JUI and Pakhtunkhwa Milli Awami Party expected to get one portfolio each.