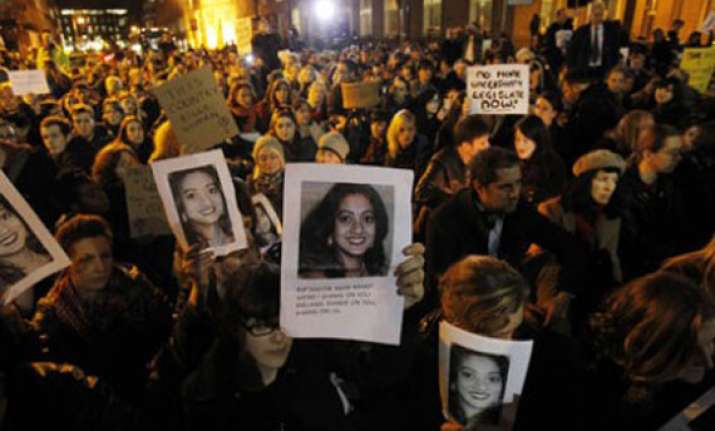 London, Nov19: The Irish cabinet will take up a report of an expert group on abortion as thousands of people in Ireland protest the tragic death of an Indian dentist.
Irish Health Minister James Reilly has said he will be bringing the report of the expert group to the Cabinet on Tuesday.
Savita Halappanavar, 31, died in an Irish hospital last month after doctors refused to terminate her pregnancy despite telling her that she was miscarrying.
She died of blood poisoning after spending three days in pain and agony.
Speaking to Ireland's National Television & Radio Broadcaster RTE News yesterday, Mr Reilly extended his sympathies to Halappanavar's family and said they would have input into the terms of reference for the inquiry into her death.
"I have read the report and I need to study it further.
It's a hugely complex issue that has divided the country...and we're not going to solve it in a matter of weeks," he said.
It would be a "derogation of duty" not to deal with the issue, he said, adding that every woman had a right to have legal clarity regarding the treatment available to her.
In his view, it could be early 2013 before a clear Government position is made.
Mr Reilly's comments came a day after thousands of people attended candlelit vigils in Dublin, Galway, Kilkenny, Carlow and London to demand the Government legislate on abortion following the death of Savita.
The Dublin march was headed by a giant banner stating "Never Again", adorned with images of 31-year-old Savita.