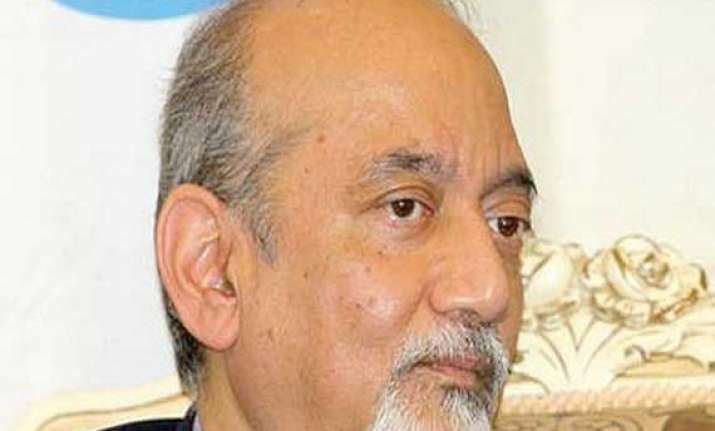 Tehran: Iran summoned Indian Ambassador Dinkar Srivastava to protest the detention of an Iranian cargo vessel at a Gujarat port for more than a year-and-half.
In a meeting with Srivastava on Wednesday,  Deputy Foreign Minister for Asia and Oceania Seyyed Abbas Araqchi conveyed the Iranian government's "deep concern" at the seizure of the ship Diyanat at Mundra port and the "mistreatment" of its crew.
Araqchi demanded the immediate release of the vessel and its crew, state-run Press TV reported on its website.
The move came a day after the External Affairs Ministry summoned Iranian Ambassador Gholamreza Ansari to protest the detention of an Indian oil tanker by the Iranian Revolutionary Guards Corps since August 12.
Foreign Secretary Sujatha Singh summoned Ansari to lodge the protest and demanded the early release of the tanker.
The tanker was seized in the Persian Gulf while carrying crude from Basrah in Iraq and was taken to Bandar Abbas port.
During his meeting with the Indian envoy, the Deputy Foreign Minister highlighted the "friendly ties between Tehran and New Delhi", Press TV reported.
The Iranian vessel and its crew have been held for "unknown reasons" at Mundra port for over one-and-half years. The crew has not been allowed to leave the ship for nine months, the report claimed.