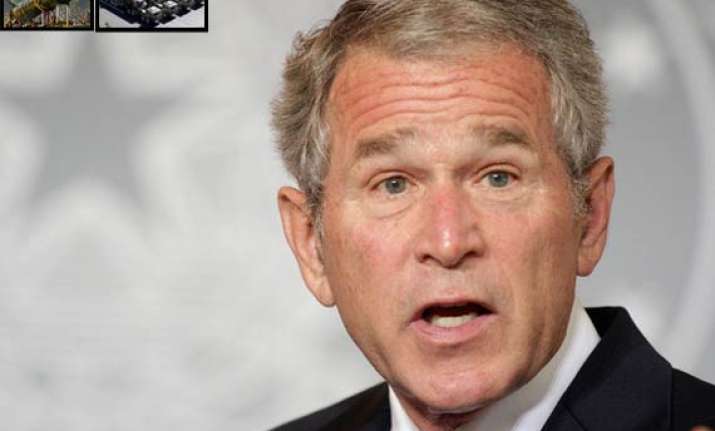 Mumbai, Nov 9: Former US president George W Bush on Tuesday  said the United States was "China's target number one, and next is India".
 
Speaking to a group of select CEOs at a later dinner meet here on tuesday, Bush delivered a blunt warning to Indians about the intentions of China.

Bush said his country's patience with Pakistan was wearing thin, reports Times of India.

"If the US had not befriended Pakistan, Pakistan would have become more dangerous. But now US patience is wearing off," he said.
 
In the course of a free-wheeling discussion, Bush cautioned businessmen never to do business with Russia and said the EU would have a completely different look in five years but the euro would stay.

"If Iran goes after Israel, the US will go after Iran," Bush said, referring to the tense stand-off in the Middle-East.
 
"While making history, timing is most important," he added. Those attending the dinner meet included HDFC Chairman Deepak Parekh and ICICI Bank Chairman KV Kamath. RPG promoter Harsh Goenka, GVK group promoter GVK Rao, Bajaj Auto chairman Rahul Bajaj and IIFL promoter Nirmal Jain were also present.
 
"This event was kept a secret because the main condition from George W Bush's office was that there will be no announcements about this engagement and no media coverage given to it. Even the list of guests was kept secret," said a senior executive from ICICI Lombard.
 
The visit was organised ICICI Lombard and Fairfax Financial Holdings, a Toronto-based company that owns 26% of the Indian general insurance company, and was attended by their top officials from India and the US.