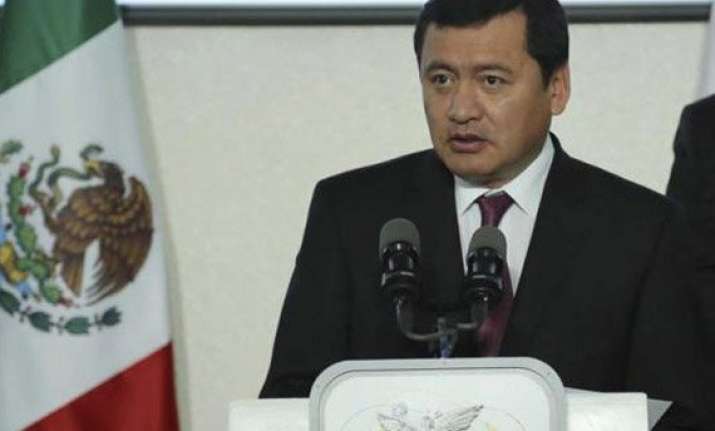 Mexico City: Mexican Government Secretary Miguel Angel Osorio said on Thursday that federal security forces were assisting authorities in the southern state of Guerrero in their search for dozens of teacher trainees who have been missing since late last week, while also calling on the state governor to speed up the investigation.
Some of the four dozen students who have been missing since last Friday were taken away by municipal police, according to witnesses, while it has been reported that others may have been kidnapped by members of a criminal gang.
"Time is of the essence. There are lots of things to clear up and local authorities need to do their part, expedite their processes so we know what happened there and punish those responsible," Osorio told Radio Formula in reference to the attacks on students in the city of Iguala, where six people died and 25 others were wounded.
He expressed his "enormous concern" and said Mexican army soldiers and federal police officers are "already visiting some places" in an effort to locate the missing students, estimated to number between 38 and 43 according to local authorities.
The young people who came under attack last Friday night after seizing some private buses "were merely part of a student movement", the government secretary said.
Referring to the attackers, municipal police were involved but "organised crime elements also presumably participated" in two instances, he said, reiterating the need for a thorough probe to clarify the murky series of events that included an attack on a bus carrying members of a third-division soccer team.
It remains to be determined who instructed the police to fire on the students, Osorio said, calling on Governor Angel Aguirre to order an accelerated investigation to "get at the exact truth".
The Guerrero state Human Rights Commission said Tuesday that 13 of the students reported missing in the wave of violence had turned up, reducing the list of missing students to 43.
"They have been found in different parts of the state, some in their homes, others went to the Normal (School in Ayotzinapa), where their classmates are," commission chairman Ramon Navarrete said.
Mexico's normal schools train future primary-school instructors.
"When they have clashes, in an effort to protect themselves and evade the police, they disperse" to make it more difficult for the security forces to find them, Navarrete said.
On Monday, classmates of the missing students pelted the state capitol with rocks and demanded Aguirre's resignation.
Some 3,000 students, teachers and family members of the missing young people marched peacefully to the legislative building in Chilpancingo, Guerrero's capital.
The protesters demanded justice for the six people killed in last weekend's violence in Iguala, three of whom were education students.