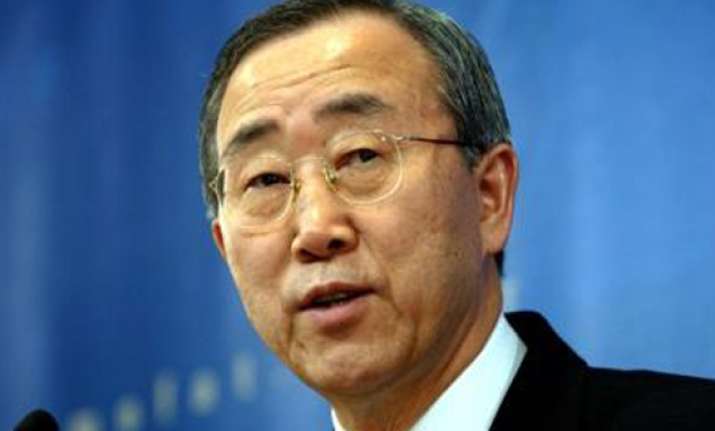 United Nations, Jan 14: UN Secretary General Ban Ki-moon has condemned the killing of an Iranian nuclear scientist, saying terrorist action against anyone is not acceptable.

Conveying Ban's response to the assassination of Mostafa Ahmadi Roshan, UN Deputy spokesman Eduardo del Buey told reporters here "any terrorist action or assassination of any people, whether scientist or civilian, is to be strongly condemned".

Ban made the comments to reporters during his current trip to Lebanon.

The Secretary General said any terrorist activity "is not acceptable. Human rights must be protected".  Roshan, a scientist who worked at Iran's Natanz uranium enrichment facility, was killed in a car bomb attack on Wednesday.

Iran has blamed Israel and the United States for the assasination.

Demanding strong condemnation from the UN Security Council of the attack, the Iranian government has said it had evidence that unnamed "foreign quarters" were behind the assassination. 

The US has strongly denied having any involvement in the killing.