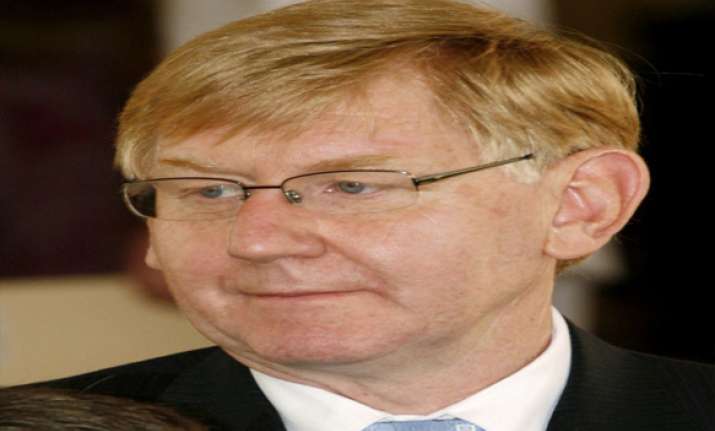 Melbourne, Feb 16 :Australian Federal Resource Minister Martin Ferguson has asked his Labor government to modernise its policy and lift the ban on sale of uranium to India as it deserves special consideration. Ferguson said the party's current uranium sales policy needed "some flexibility or some discretion should be built" when it comes to India.
According to Fairfax media, Ferguson said he will not ask Labor to lift its ban on uranium exports to countries outside the nuclear non-proliferation treaty, but ratherrecognise that "India deserves special consideration". "No one can suggest India is a rogue state. I think this is something the Labor Party has to think about: there should be some flexibility or discretion built into the national policy that enables Australia to handle the delicate situation of India while at the same time forcing full accountability in the use of uranium in civilian power plants," the Australian Minister said. Last month, Ferguson met External Affairs Minister S M Krishna and reiterated his party's stance on not selling the yellow metal to India.
The statement feeds expectations that the party will hold a contentious debate at its next national conference later this year to consider reversing Labor's current uranium
sales policy. "I accept [that our refusal to export uranium] is a major concern in an otherwise close strategic relationship between Australia and India.
"Any future uranium sales to India would be accompanied by a bilateral safeguards agreement such as the one Australia negotiated with China in 2007, and Australia would want inspections on the ground," he said.
His comments came after a media report disclosed that a US cable supplied to Wikileaks indicated a nuclear fuel deal with India was being seen in the next three to five years. His comments also came ahead of an expected move today by Australian Workers' Union (AWU) to pass a resolution supporting expansion of uranium mining and endorsing a debate about nuclear power, the report said.
AWU national secretary Paul Howes has publicly supported nuclear energy. Former New South Wales Labor premier Bob Carr also believes the party needs to debate the issue.
Ferguson's emphatic support for uranium sales to India is deeply contentious in some quarters of the ALP, but his position is also supported in principle by senior members of the Gillard ministry on both sides of the factional divide, the report said. PTI