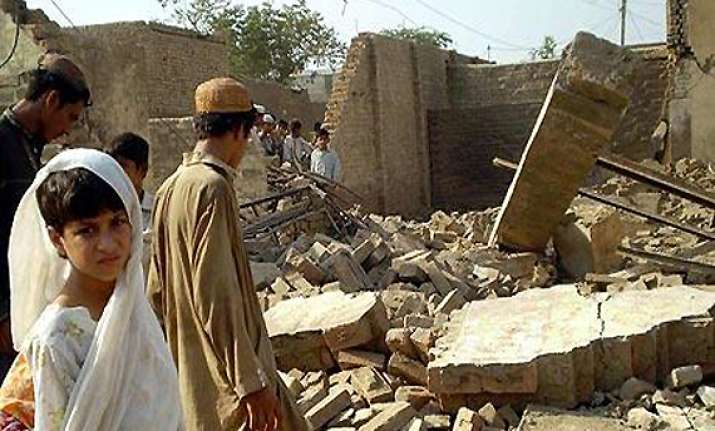 Peshawar, Mar 13: At least seven people were killed in a US drone attack in Pakistan's northwestern tribal belt near the Afghan border. 

The attack occurred on Tuesday when a US unmanned aerial vehicle pounded Sara Khwara in South Waziristan agency.

Four others were also injured in the strike, the second such attack on Tuesday.

At least nine people were killed earlier in the day when a US drone fired missiles at a vehicle in South Waziristan.

The United States has deployed its drones to launch airstrikes inside Pakistan's tribal belt, despite repeated protests by government officials in Islamabad who have been demanding an end to the 'violation of Pakistan's sovereignty'.

Washington claims its drone strikes target militants, although casualty figures clearly indicate that Pakistani civilians are the main victims of the non-UN-sanctioned attacks.

In November 2011, Islamabad suspended the supply line for the US-led foreign forces in Afghanistan in reaction to the killing of 26 Pakistani soldiers by the US-led forces near the Afghan border.

There have been large-scale protests in Pakistan against the assassination strikes by the US-led forces, which might force Islamabad to condition the reopening of US-led forces supply line to the halting of unauthorized CIA-run attacks in Pakistan's tribal areas.