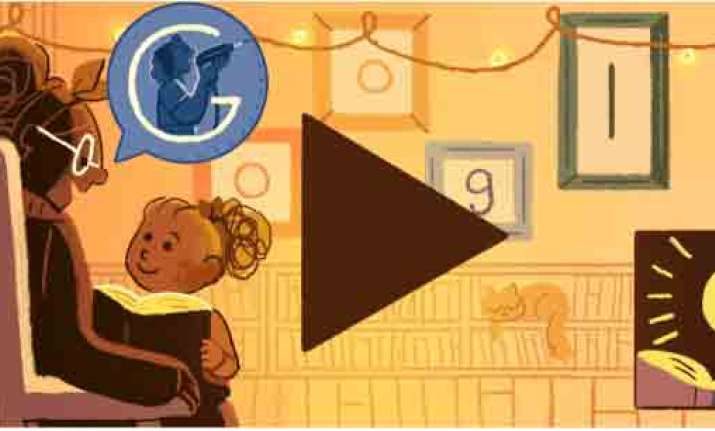 Google's has dedicated its latest doodle to all the women on the occasion of International Women's Day being celebrated across the world today.
Through its perfectly designed doodle, the search giant has honoured women female pioneers and their vast contributions in multiple fields - from arts to science.
Through its eight slide representations, the Google doodle perfectly showcases the immense contributions of women in various fields.
Instead of bedtime lullabies and fairy-tale stories, Google has this time brought a change in the art of story-telling through the doodle.
In the very first slide, google doodle showcased a grandmother narrating to her granddaughter the tales of real-life women who stood apart for their courage, made an identity in their respective fields and became inspiration for many.
In the subsequent slides, the doodle represents how the stories took the grandchild into an imaginary world, where she encountered thirteen women - a pilot, a singer, an astronaut, a classical dancer, a scientist, a doctor, a lawn tennis player and others.
Notably, on February 28, 1909, the Socialist Party of America observed the earliest Women's Day in New York. 
However, later on March 8, 1917, Women's Day demonstration sparked the Russian Revolution and the day was eventually declared as national holiday in Russia in 1965.
In 1977, the UN adopted March 8 as the International Women's Day and since then it celebrates women's rights and world peace.