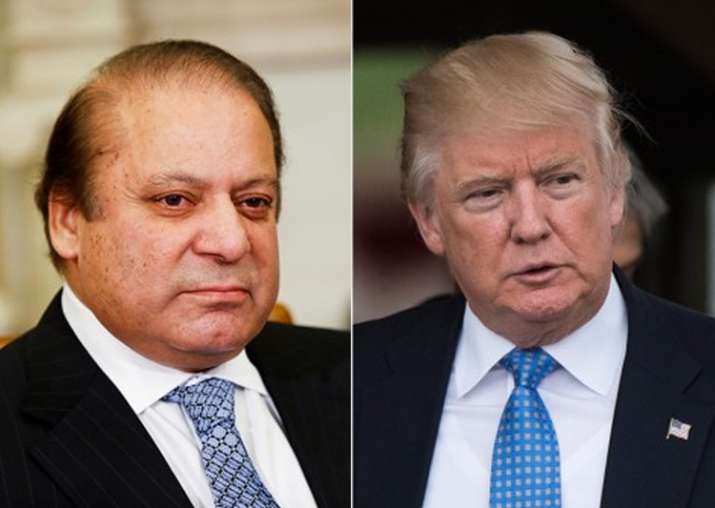 Pakistan Prime Minister Nawaz Sharif will leave for Saudi Arabia tomorrow to attend an international Islamic conference.
According to reports, he may meet US President Donald Trump here who reached Riyadh today on his first trip abroad since taking office.
Reports say that Saudi Arabia maybe backing Islamabad's request for Sharif meeting with Trump on the sidelines of the event. 
Citing diplomatic sources, Dawn reported that Saudi was urging American officials to find space for a very brief one-on-one between Sharif and Trump. 
The Tribune said that Sharif 'will raise the issue of extremism, terrorism and human rights violations in Kashmir with the US President'.
PTI claimed that Sharif was invited by Saudi Arabia's King Salman Bin Abdulaziz to attend the Arab Islamic American Summit. The issue of terrorism and relations between the US and Muslim countries are expected to dominate the summit. 
On the sidelines of the summit, Sharif is likely to meet the world leaders who will be attending the conference, including Trump, the Geo News reported. 
During the two-day visit, Sharif will also hold talks with Saudi leadership and will discuss several economic and security agreements. Sharif will also visit Masjid-e-Nabawi. 
Trump is the only American President to make Saudi Arabia or any majority Muslim country, his first stop overseas as President.
After two days of meetings in Riyadh, Trump will travel to Israel, have an audience with Pope Francis at the Vatican, and meet with allies at a NATO summit in Brussels and the Group of 7 wealthy nations in Sicily.
With PTI Inputs