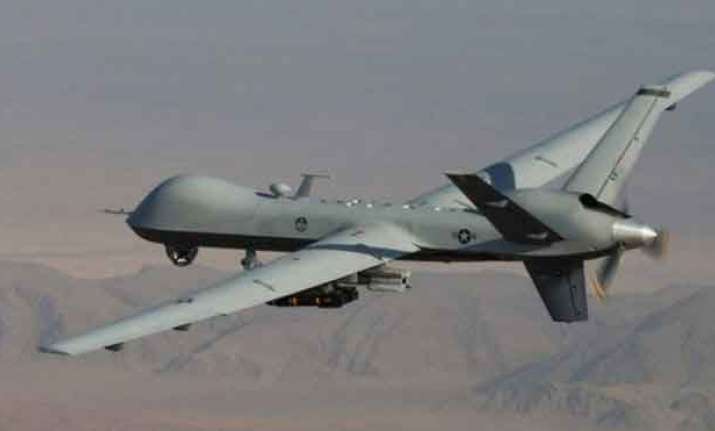 Strongly opposing the sale of US drone system to India, Pakistan today said that the move can potentially disrupt the balance of power in the region.
"International powers must show responsibility before signing such agreements," said Pakistan Foreign Office spokesman Nafees Zakaria in his weekly press briefing.
Zakaria said Pakistan and the US wished to strengthen relations but this should be based on better understanding of each other's concerns.
"During US Secretary Rex Tillerson's visit to (Pakistan) and talks with the Prime Minister, bilateral and regional issues were discussed," he said. 
"He was informed about Pakistan's counter-terrorism operations and successes on which Tillerson acknowledged the country's contribution and sacrifices in the fight against terrorists and the country's strategic and economic importance in the region," he added.
Pakistan has raised its concern amid reports that the Trump Administration is "considering" India's request for armed drones for its air force.
"Yes, yes," a senior American official recently  told PTI when asked about India's pending request about the purchase of armed drones as part of its armed forces' modernisation drive.
The armed drones, the Indian Air Force (IAF) believes, would help it strengthen its defence capabilities. Early this year, the IAF had requested the US Government for General Atomics Predator C Avenger aircraft. It is understood that IAF would need 80 to 100 units making it approximately a whopping USD 8 billion deal.
The Trump Administration's consideration in this regard comes months after a successful meeting between Prime Minister Narendra Modi and President Donald Trump at the White House on June 26, during which the US announced to sell 22 unarmed Guardian drones to India, which would add the Indian Navy's surveillance capabilities in the strategic Indian Ocean region.
"We are at ways to, in terms of Foreign military sales, but really also in defence cooperation broadly how to strengthen our relationship and cooperation," said the official, who spoke on condition of anonymity.
The official was responding to questions on defence relationship and India's quest for high-tech defence equipments and technologies from the US as part of its long overdue armed forces' modernisation drive running into several hundred billions of dollars over the next decade.