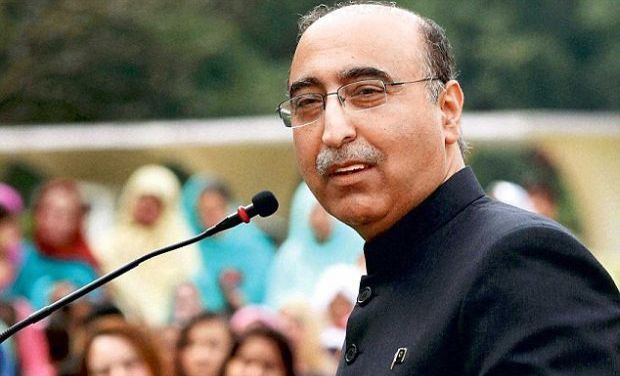 Pakistan's High Commissioner to India Abdul Basit has asserted that his country is not begging for dialogue with India.
In an exclusive interview to The Hindu, Basit said that Pakistan is ready to wait till the time India gets ready to come on the negotiations table. 
"Pakistan is not begging for dialogue. If India is not ready, we can always wait, " Abdul Basit said.
"Talking to each other is inevitable. Whether it happens one year down the road or three years down the road," he added.
Referring to the upcoming India visit of Sartaj Aziz, Prime Minister Nawaz Sharif's adviser on foreign affairs, Abdul Basit said that he is coming to attend the 'Heart of Asia' conference and that the attention must remain on Afghanistan during his visit.

  

"Whether or not there are bilateral talks, our adviser is coming because Afghanistan is important for us, its stability and economy are important for us, so we will participate constructively," Basit said.
On Thursday, India had ruled out any possibility of talks with Pakistan on the sidelines of the upcoming conference. 

 

"Talks cannot happen in a climate of continued terrorism. India will never accept continued terrorism as the new normal of the bilateral relationship," Vikas Swarup, Minister of External Affairs spokesman, said.
When asked if Pakistan was worried about being cornered by Afghanistan and India at the conference on account of both countries holding Pakistan responsible for the 'cross-border terrorism' they face, Basit said, "Why should we worry because terrorism is also an important issue for us."
The Pakistani High Commissioner described the relationship between India and Pakistan as "one step forward, two steps back and then discuss how to break the ice again."