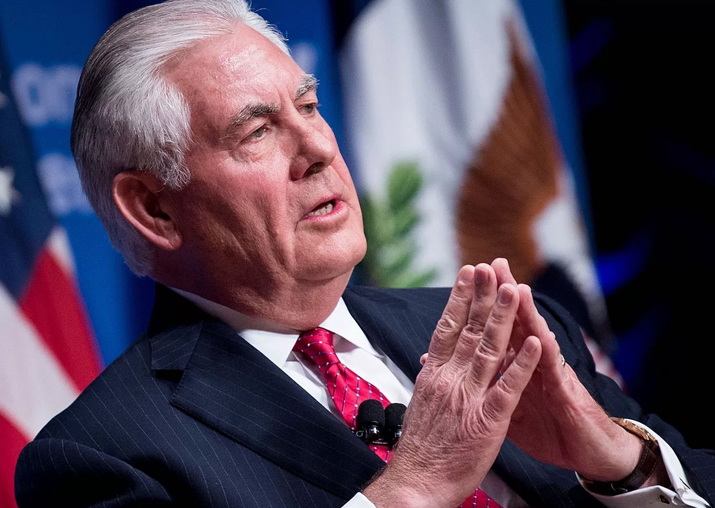 Secretary of State Rex Tillerson said that the State Department doesn't have any "wins to put on the board" after the first year of the Trump administration. But he said that "diplomacy is not that simple."
Tillerson spoke on Tuesday to the US diplomatic corps at a town hall meeting amid low morale and widespread concerns about his planned overhaul of the State Department.
Tillerson said that when he started as America's top diplomat, he didn't know anyone at the State Department or how it gets its work done. 
The Secretary said that he spent time learning about the agency with an eye toward increasing productivity and empowering employees.
Tillerson said workers offered suggestions for overhauling the department, its structure and technology. He said the next step is implementing those changes.