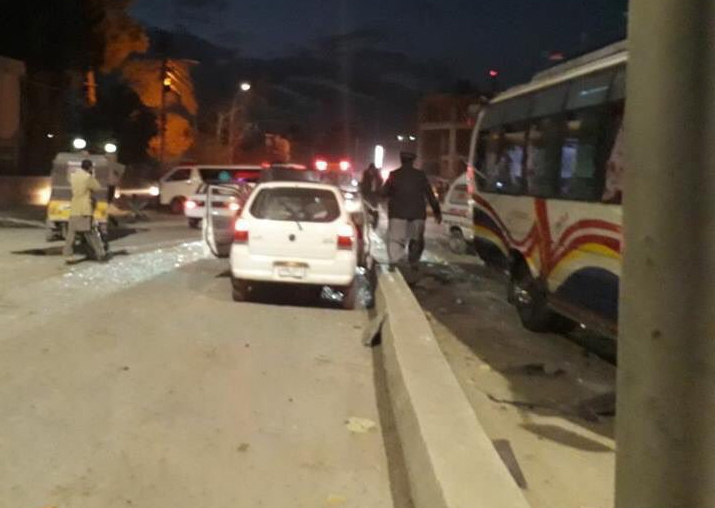 At least six people were killed and 17 others were injured in a blast outside the Balochistan Assembly this evening. The deceased persons also including two cops.
The site of blast, which is said to be on Zarghoon road, is 300 meters away from the Assembly building.
The injured persons have been shifted to a nearby hospital for immediate medical relief. The administration has imposed an emergency in all hospitals in the vicinity. 
The exact nature of the blast was not known yet, said the police. However, according to initial reports, a suicide attacker on a motorcycle was attempting to target the Balochistan Assembly building but detonated his explosives near the high-security Red Zone area. 
A large number of security personnel had been present near the site of the blast as a session of the Balochistan Assembly had just concluded. The area also houses several important government buildings. A bus was also damaged in the blast.
Security officials said a bomb disposal team was present at the location conducting necessary search and sweep exercise.