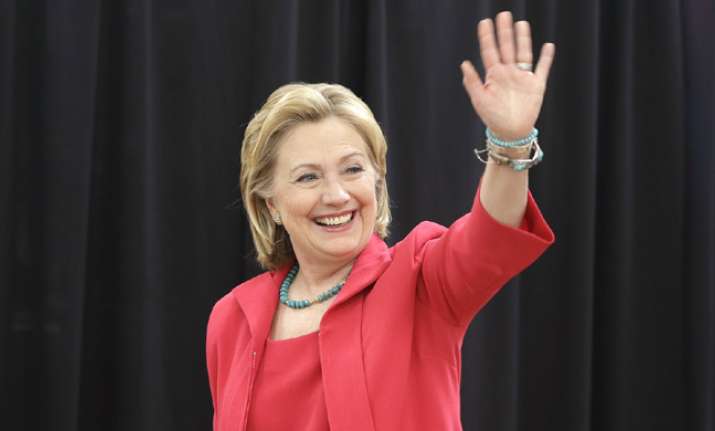 Democratic candidate Hillary Clinton is all set to resume her US presidential campaign following a bout of pneumonia.
The former US Secretary of State had called off plans to visit the West Coast on Monday after she stumbled off a curb during the 9/11 anniversary ceremony on Sunday morning.
She was held up by three people before being shifted into a van.
Hillary later emerged from her daughter's nearby apartment, saying she was "feeling great," but several hours later, her campaign revealed she was diagnosed with pneumonia on Friday and advised to rest.
She later called off plans to fly to California on Monday morning for two days of fundraising, campaign events and an appearance on Ellen DeGeneres's talk show.
The episode focused attention on Clinton's health with just weeks remaining in a contentious election in which Republican Donald Trump has tried to sow doubt about her health and fitness to serve.
Trump has repeatedly questioned Clinton's health, telling supporters last month she "lacks the mental and physical stamina" to serve as president and fight ISIS.
(With AP inputs)