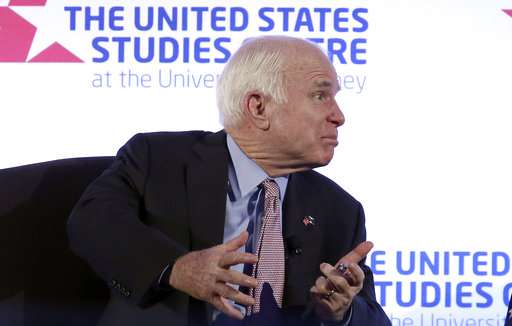 Republican US Senator John McCain today said that China is behaving like a "bully" by militarizing the islands in the South China sea. 
McCain, who is presently visiting Australia, further said that the United States along with its allies must confront Chinese activities  to find a peaceful solution to the South China Sea dispute. 

 

The Arizona senator further alleged that China was asserting itself globally even at the cost of violating the international law.
"I think it is very clear that the Chinese by filling in these islands are militarizing them and that is in violation of international law," John McCain said in Sydney. 
John McCain's comments come just days before delegates from both countries are scheduled to attend a regional security conference in Singapore.
China claims most of the resource-rich South China Sea. However, its neighbours including Brunei, Malaysia, the Philippines, Taiwan and Vietnam also have claims on the strategic waterway.