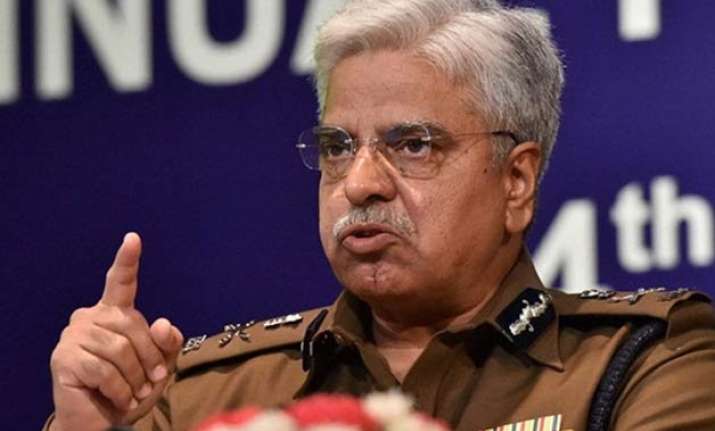 New Delhi: Reflecting his helplessness in ensuring strictest punishment for rapists, Delhi Police Commissioner BS Bassi on Monday said that the force would not be 'hesitant to shoot or hang such criminals if the Constitution permits it'.
"It will be our pleasure to shoot or hang (the) perpetrators of crime against women if the Constitution of India permits us," Bassi said while addressing the Delhi Police's Annual Press Conference.
Rolling out statistics relating to crime and criminals, Bassi said registration of cases went up by around 24 % in 2015 compared to 2014 and that police was doing everything possible to ensure safety and security of the people with particular focus on women and children.
He also said that women need to be trained in self- defence, which can help in tackling the steep rise in instances of crime against women.
"Analysis also suggests that 60-65 % of women victims are between 15-30 years old. Their self-defence expertise shall be a sure counter to sick mindset men. I have often been criticised for my views on self- defence, mostly by groups who know how to shed crocodile tears," Bassi said.
Police records revealed that 2095 cases of rape, 5192 molestation and 1444 cases of eve-teasing were reported till December 15, 2015, compared to 2085 rapes, 4182 molestation and 1282 eve-teasing cases in the corresponding period previous year. Records further revealed, almost 39 % of the rapes were committed by friends and family members' friends.
While nearly 16.50 % rapes were committed by neighbours of the victims and around 14 % by relatives, around 2 percent of the offenders were co-workers and 25 % cases pertained to other known persons.
While 86.73 % of rape cases took place inside houses, 3.29 % took place inside hotels and restaurants. Similarly, while 39 % of molestation cases were reported to have happened inside houses, closely followed by 39.25 on roads, around 4 % cases happened in malls, markets and shopping complexes. In 1998, 505.71 IPC cases were registered for a population of 1 lakh and the figure went up to 460.75 in 2013, the year in which Bassi took over the reins of the over 80,000 strong force. In 2014, the figure shot up to 881.04, followed by 1054.30 per lakh population in 2015, records revealed.
Delhiites 'fortunate' police not under Delhi govt: Bassi
When asked if he is under any political pressure, Bassi said that it is the good fortune of Delhi Police that it is not under the Delhi government.
Bassi said the city police had not faced any political interference as Prime Minister Narendra Modi and Home Minister Rajnath Singh never interfered in police work vis-a-vis local issues.
"The people of Delhi are 100% fortunate that the Delhi Police is not under pressure. Neither the Prime Minister nor the Home Minister take interest in Delhi. Only the Delhi Chief Minister does so," the top cop, who has been having a frosty relationship with the AAP government, said.
Bassi also announced that 1,000 traffic police personnel will be given guns in view of rising instances of attacks on traffic wing of the force. Currently, traffic policemen are not armed.