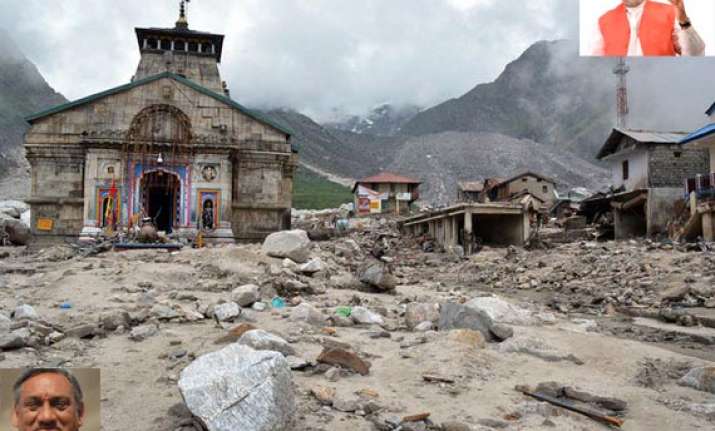 Dehradun, Jun 26: Uttarakhand chief minister Vijay Bahuguna today rejected Gujarat chief minister Narendra Modi's offer to rebuild the holy Kedarnath shrine, devastated by flash food in the river Mandakini.
Bahuguna told a press conference that the holy Kedarnath shrine was a question of "asmita" (prestige) of Uttarakhand, and plan to rebuild the shrine will be taken with the consent of Archaeological Survey of India and the sadhu samaj.
Bahuguna however added, all offers to help in rebuilding the shrine would be welcome, but the work will be carried out by his government only.
Modi had met Bahuguna in Dehradun and had offered to rebuild the holy shrine. Modi has promised that the renovation will be made in such a manner that the shrine and the holy town will be able to withstand any future fury from nature.
Kedarnath shrine was consecrated in the 8th century by Adiguru Shankaracharya, whose samadhi was washed away in the recent flash flood.