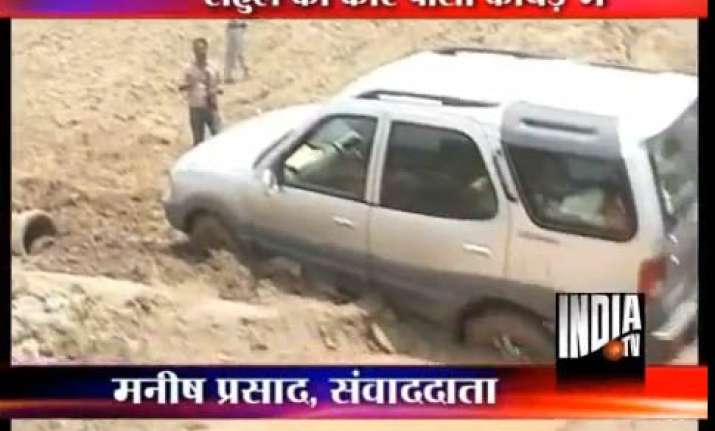 Kagroli village, Aligarh, Jul 8 : Congress general secretary Rahul Gandhi's swank SUV was today stuck in the mud as a heavy downpour disrupted his yatra among farmers. 

SPG personnel and the local police were thrown in a tizzy as the vehicle was stuck in the middle of a field as Rahul was moving from one village to another.

A JCB crane had to be summoned to drag the vehicle out of the mud, after which the young Congress leader moved on with the rest of his journey.

A large number of villagers gathered as the JCB crane made its way through the mud to tow away the SUV.