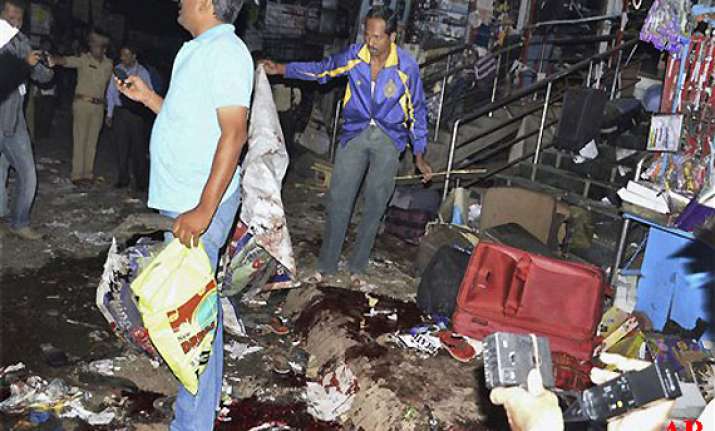 New Delhi/Hyderabad, Feb 23: Two of the alleged Indian Mujahideen operatives arrested by Delhi Police for their involvement in Pune blasts last year did a recce of Dilsukhnagar in Hyderabad, the site of Thursday's  deadly attack that left at least 16 persons dead and 117 injured.
Sayed Maqbool and Imran Khan, both of whom hail from Nanded district in Maharashtra, told police during interrogation after their arrest in October that they both did a recee of Dilsukhnagar, Begum Bazar and Abids in the Andhra Pradesh capital on a motorcycle in July 2012.
Maqbool was, in fact, arrested from Hyderabad on October 23 where he was hiding to evade arrest.
He was in close association with other accused arrested as they allegedly planned to launch fidayeen attacks on the Buddhist shrines in Bodh Gaya in Bihar in retaliation to the alleged atrocities being committed upon Muslims in Myanmar, senior officials of Delhi Police's special cell said.
"About a month before Ramzan in 2012, Maqbool helped Imran in doing a recce of Dilsukhnagar, Begum Bazar and Abids in Hyderabad on a motorcycle. This was done on the instruction of Riyaz Bhatkal," the officials said.