Follow us on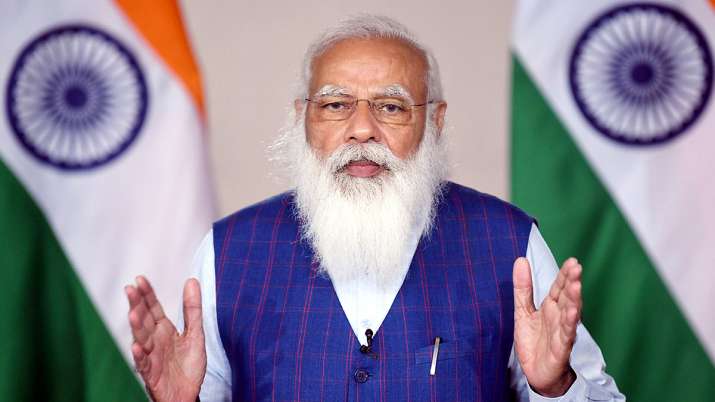 Prime Minister Narendra Modi has cautioned against Covid vaccine wastage, saying even single dose going waste denies someone protection shield. Addressing the District Magistrates of 54 districts from 10 states with high caseloads of COVID-19 infections, he asked officials to guard against wasting Covid vaccine doses and said that it is "critical" to ensure maximum use of every vial.
"There is an issue of vaccine wastage. Wasting even a single dose means not being able to give shield to a life. It is important to stop vaccine wastage. Health Ministry is providing information to the states regarding vaccines for 15 days. Vaccine supply will help you in managing vaccination timelines," he said.
"Coronavirus has made your work more demanding and challenging. In the midst of new challenges, we need new strategies & solutions. It becomes important to use local experiences & we need to work together as a country," the Prime Ministr said.
He also asked district officials to collect data on children being infected with Covid. Experts have warned that the third wave could affect children the most and called for ramping up the health infrastructure to deal with the situation.
"Concerns have been raised for young people and children due to the mutation of the virus. I request you to collect data related to infection among youth and children in your district and review it continuously," he said.
Describing the virus as "dhoort" and "bahurupia" in Hindi, PM Modi said that the strategy to deal with the pandemic should be dynamic, innovative and constantly upgraded as he underlined the dangers posed by the virus which, he noted, is invisible and often mutates.
"While the cases have gone down in numbers, the challenge remains as long as the infection remains even at a minor scale," he said and praised the officials for their efforts in making the good use of existing resources to fight "the biggest disaster in 100 years".
The officials, who interacted with Modi via video-conferencing, were from Chhattisgarh, Haryana, Kerala, Maharashtra, Odisha, Puducherry, Rajasthan, Uttar Pradesh, West Bengal and Andhra Pradesh.
Earlier on Tuesday, PM Modi had lauded the hard work and humane attitude of DMs, saying district officials are playing a very important role in fighting COVID and called them "field commanders". PM Modi has so far held a number of meetings with Chief Ministers from across the country and also, in some cases, from high caseload states on the pandemic situation since its first outbreak in 2020.
READ MORE: Continuous efforts being made to increase supply of Covid vaccines: PM Modi
READ MORE: Covid vaccine will be available for all by December: JP Nadda