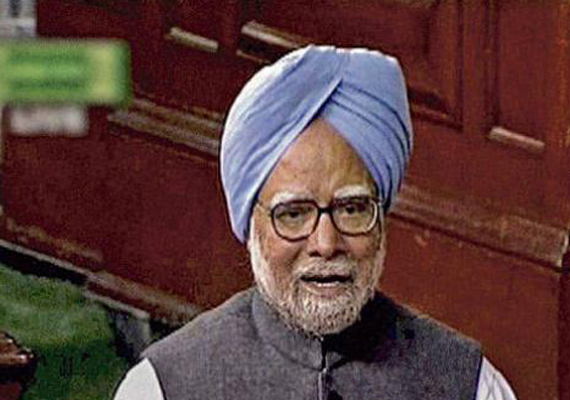 New Delhi, Aug 27: Prime Minister Dr Manmohan Singh today told the Lok Sabha that allegations of impropriety in the allotment of coal blocks were baseless.
Amidst a din created by BJP members demanding his resignation, the Prime Minister said: "I wish to say that any allegations of impropriety are without basis and unsupported by facts." 
Hitting out at the Comptroller and Auditor General, the Prime Minister said said, the observations of the CAG on coal blocks allotment "are clearly disputable".  
"I seek the indulgence of the House to make a statement on issues regarding coal block allocations", said the Prime Minister.  
Later, coming out of Parliament, the Prime Minister addressed reporters and said, "I do want and I ardently wish that I should have been given the opportunity to speak to parliament and also  the public at large".  
"It has been my general practice not to respond to motivated criticism  directed at me personally".  
He then went on to recite an Urdu couplet "Hazaaron jawabon se achhi hai meri khamoshi, na jaane kitne sawaalon ki aabroo rakhi hai" (My silence is better than a thousand replies, as they conceal  the honour of so many questions- literal translation) 
"I am sorry to say that the House was not allowed to function and the BJP is determined to disrupt the normal functioning of parliament. 
"I wish to inform that we have a strong and credible case on this issue and the observations made by the CAG are disputable, and they will be challenged before the Public Accounts Committee", the Prime Minister said.  
"Once again, I appeal to the Opposition to come back and discuss the issue to find out where the truth lies", said Dr Singh before walking away.